How to Clean Out (and Organise) Your Makeup Bag
There's nothing like the purchase of a new beauty product.
There's nothing like the purchase of a new beauty product – particularly eyeshadow palettes that are almost too pretty to touch (almost), a freshly sharpened eyeliner or a crisp, clean Lipstick bullet. But while we might purchase new products regularly, we rarely do a thorough overhaul of the products we already own, which also includes checking on whether any of your products have expired. "There's nothing better than cleaning out your make up draw and organising everything, it feels great to look at it all clean and beautifully organised," says MAC Global Senior Artist for Australia Carol Mackie. "I have a few makeup drawers so it seems to be a never ending job but if you only have one, it's so much easier and extremely satisfying." 
Here, Mackie shares her makeup organiser tips, how to store your makeup products and how to check their expiration date – plus when it's the time to stock up on new products!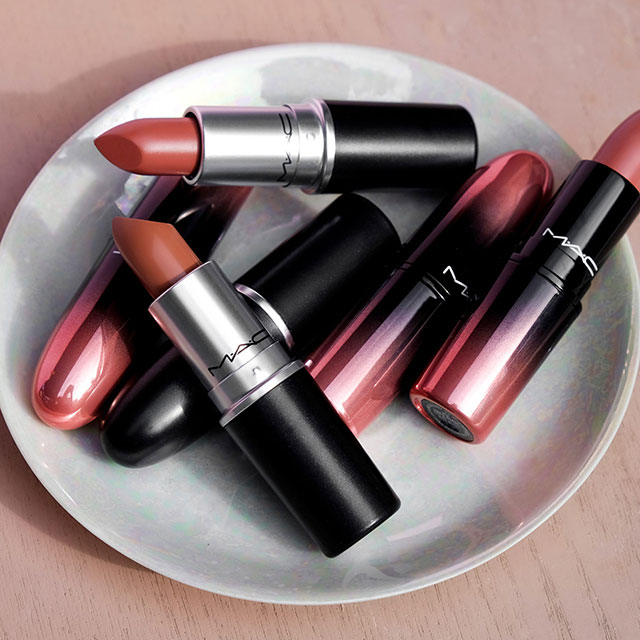 CHECK THE EXPIRATION DATE: Each product is unique in how long it will last but for a general rule of thumb, cream formulas won't last as long as powders, so it's important to check the makeup expiration dates. "With most cream products there is a simple way to check your products life span by looking at the life span picture that is usually found on the bottom of the box ‑ it's the little image of the open jar," says Mackie. "This shows the life of the product once it has been opened, and these dates usually range between three to 24 months so it's an easy way to tell how long your products will last. While creams won't last as long as powder, powder formulas may fade in colour if kept for years on end."
SWITCH UP YOUR MASCARA: As it's a cream formula, mascara has a much shorter shelf life than that of your other products, and because you are continuously dipping your brush into the tube and onto your eyes - and repeating the process daily - you need to update your mascara every three months, says Mackie.
STORE YOUR PRODUCTS CORRECTLY: A good way to improve the shelf life of your beauty products (and this includes fragrance) is to store them away from direct sunlight and heat – inside a wardrobe is always a good idea." Always check the box for life span as soon as you have opened them so you are aware of how old it is," explains Mackie. "Also, a good way to see whether your foundation is still suitable for use is to smell it – you will know if it doesn't smell right and if not, you should throw it away." Also, an expert tip is to always shake your liquid and cream foundations to re-mix any ingredients that may have separated when they haven't been used. 
TAKE CARE OF YOUR MAKEUP BRUSHES: As long as you look after your brushes and wash them regularly, they can last you a lifetime and can still be as beautiful as when you first bought them, says Mackie. "Sponges, however, will need to be replaced; you can sanitise and wash sponges but after a few uses you'll notice that the colour does not run clear and product still remains in a sponge. At this point, you will need to discard and purchase a new one." 
SANITISE YOUR PRODUCTS: "The best way to clean and sanitise your makeup products is by using Isocol, an alcohol-based antibacterial solution," says Mackie. "For cream products that you may have dipped a sponge or brush into, gently scrape off the surface of the product with a small, sterilised spatula, and smooth over the surface with the spatula or a clean tissue." Alternatively, rather than dipping your brush straight into a makeupproduct, Mackie says it's safer to decant any cream formulas onto a sanitised steel palette or small dish and use your product from there.
CREATE A DESIGNATED BEAUTY DRAWER OR SHELF: Depending on how big your collection is and how much space you have, create a designated makeup area, whether it be a shelf or a draw, in your bedroom or bathroom. In order to maximise space, consider purchasing some clear Perspex trays or dividers, which can help you group products together by category and also allow you to put your favourite items on display. In addition, you can also opt for a specific makeup organiser or makeup divider that houses your favourite lipsticks, products and brushes that you use regularly so they are easily on hand.