MAC X MESSINA X MECCA: OUR SWEETEST COLLABORATION YET
We've teamed up with Gelato Messina to create limited-edition M·A·C Lipstick-inspired flavours
When you think of all great collaborations — remember that time we teamed up with Pony Park? — there are always two things in common. One, an amazing product (and that would be our Lipsticks we're referring to there) and two, another incredible brand, or in this instance, two incredible brands, Gelato Messina and MECCA.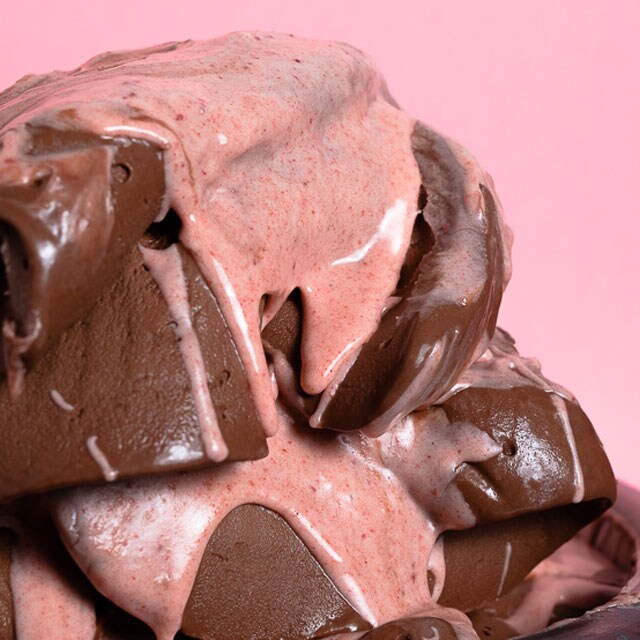 Over multiple dates in January and February, you'll notice a new addition to some of your local shopping centres, namely a Gelato Messina cart popping up at various MECCA MAXIMA locations in both Sydney and Melbourne.
Here's the lowdown: For any customer who spends $30 or more instore at MECCA MAXIMA on M·A·C, they'll receive one free scoop of Gelato Messina*. And it's not just your regular Messina; we've worked closely with the chefs to create flavours that are not only inspired by but look like five of our most popular shades of Lipstick.
To give you a taste (pardon the pun) of what's to come, here's the lowdown on your favourite shades, and the gelato flavours you can choose from on the day:
Velvet Teddy
Looks like: A rich, velvety and wearable nude that suits every skin tone
Tastes like: A delectable blend of chocolate and hazelnut spliced with strawberry fudge
Ruby Woo
Looks like: This cult blue-toned red lipstick oozes confidence, making the ultimate makeup statement
Tastes like: Cream cheese gelato combined with classic red velvet
Honeylove
Looks like: The silky nude has subtle rose undertones, leaving a flawless matte finish
Tastes like: Gelato Messina's signature Hokey Pokey flavour with delicious, chocolate-covered honeycomb pieces
Mehr (Dairy and Nut-Free)
Looks like: A cool-toned mauve that offers a modern twist on a classic neutral
Tastes like: A rich, custom-made sorbet with Middle Eastern-inspired flavours of rose and blackberry
Modesty
Looks like: Pink never looked so pretty, especially in this creamy, buildable shade
Tastes like: Gelato Messina's signature Strawberries and Cream flavour with strawberry jam
And here's where you need to be ‑ mark these dates in your diary!
Friday, January 31st:
MECCA MAXIMA Macquarie and Paramatta, 12pm-4pm
Saturday, February 1st:
MECCA MAXIMA Macquarie and Paramatta, 1pm-5pm
Friday, February 7th:
MECCA MAXIMA Melbourne Central and Chadstone, 12pm-4pm
Saturday, February 8th:
MECCA MAXIMA Melbourne Central and Chadstone, 1pm-5pm
See you there! 
*Customers must spend a minimum of $30 on M·A·C instore at MECCA MAXIMA. Limited to one scoop per customer.