How to: Apply Matte Lipstick
Love a matte lipstick but aren't a fan of dry lips? This one's for you.
With one quick swipe, a matte lipstick is a sure-fire way to elevate your beauty look, whether you're spending the day at the office or heading out for a night on the town. It's classic yet modern, and regardless of your colour choice, you know you'll get a long lasting and comfortable finish – that is if you apply it correctly.
Just like you would apply a primer for your foundation, your lips need the same TLC. "Apply Lip Conditioner before any other skincare to allow it to really marinate on the lips and condition the skin," says Global Senior Artist Carol Mackie. Apply the rest of your makeup leaving your lips until last, then pat any excess product off the lips with a tissue before applying Prep + Prime Lip Primer. The colour-free base not only provides a boost of hydration but helps to reduce lipstick feathering and improve the appearance of your lip colour.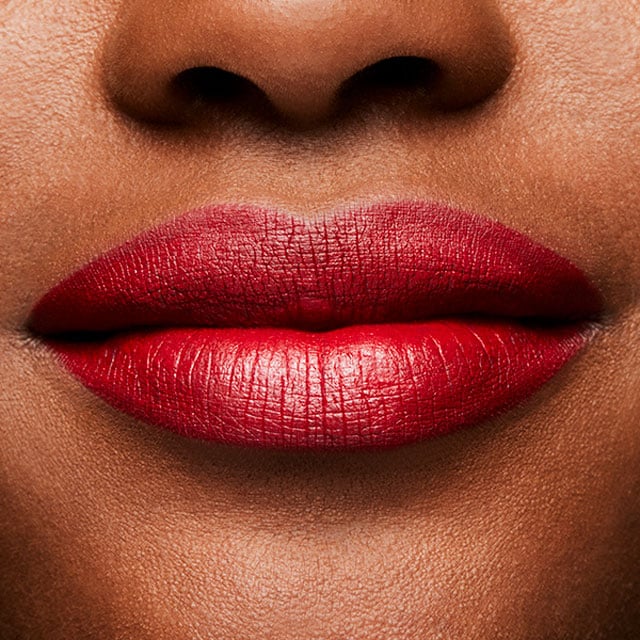 Now, for the Lipstick, and the good news is, Mackie says you don't necessarily have to use a Lip Brush. "You can then apply your Lipstick straight from the bullet; don't worry about making it look too perfect," she explains. To balance your lip shape, "start at the Cupid's Bow and use a Lip Pencil in a shade that matches your Lipstick colour, or a slightly darker shade if you're using a nude lipstick, and pencil around your lips," says Mackie. If you need to touch up the lipstick throughout the day, Mackie says to just blot your lips with a tissue, reapply Prep + Prime Lip Primer over the top of your Lipstick, and reapply the colour.
DID YOU KNOW?
"RetroMatte Lipsticks actually also make a great base or colour as eyeshadow," says Mackie. "Just add a little Lipstick on a #217 Brush and brush it lightly across the eyelid, buffing it lightly across the lid before blending it out."