HOW TO APPLY CONCEALER FOR BEGINNERS
Kick dark circles and creasing to the curb and discover how to apply concealer correctly.
Like your iPhone, wallet, keys and KeepCup, one thing we never leave the house without is a concealer. Perfect for spot covering small blemishes and of course, tackling dark circles, these small, unsuspecting tubes are the ultimate makeup must-have. In addition to finding the perfect shade for you (remember, it's not always the same shade as your foundation) and the formula to suit your skin type, applying concealer correctly is key to ensuring a smooth, natural-looking finish. The aim? To look like you're not wearing any makeup at all.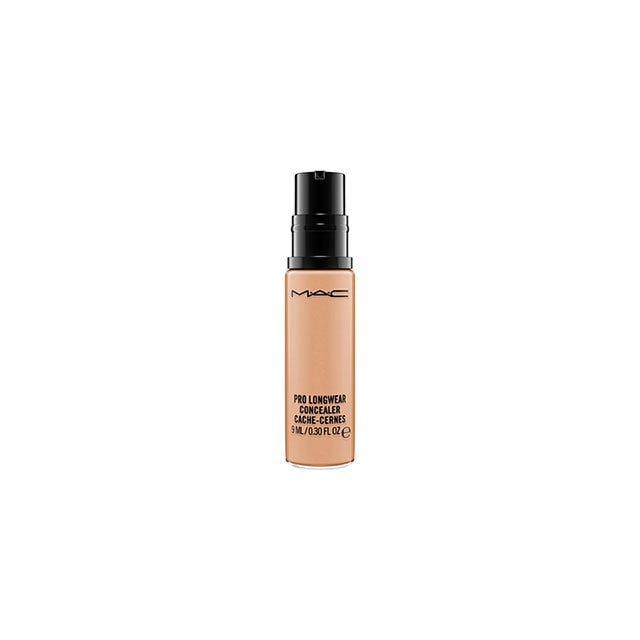 STEP 1: HOW TO PREP SKIN FOR MAKEUP APPLICATION
Of course, there's more to it than just smoothing it on, says Global Senior Artist Carol Mackie. "Hydration and moisturiser are the key to perfect concealer," she explains. "Apply Prep + Prime Fix + over your whole face then press it into the skin with a sponge, paying particular attention to the areas that need concealing. Then, add Fast Response Eye Cream below the eye to smooth and add moisture to the eye area to reduce any puffiness."
STEP 2: FIND THE RIGHT FORMULA
Just like your foundation, you need to find a concealer formula that is suitable for your skin type. For oily skin, Mackie recommends Pro Longwear Concealer, which she says offers a medium to full coverage with a matte finish that really lasts. If you're after a natural matte finish, the Studio Fix 24-Hour Smooth Wear Concealer is perfect. With medium-to-full buildable coverage, blur imperfections and enjoy all-day comfortable wear.
STEP 3: HOW TO APPLY CONCEALER
If you're unsure whether to apply concealer before or after foundation, it's totally up to you, explains Mackie. "I prefer to apply foundation first to even out the skin tone and then decide where else needs to be concealed. Apply it using a #217S Blending Brush, then use your finger to warm and press it into the skin so it doesn't remain sitting on the surface." If you need to touch up your concealer throughout the day, Mackie says to re-hydrate the skin using Prep + Prime Fix + and a makeup sponge, and then go in with the concealer.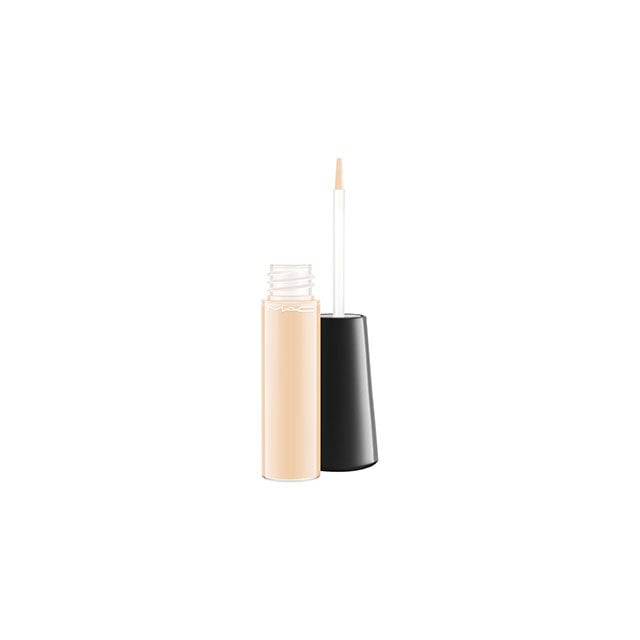 STEP 4: HOW TO FIND THE RIGHT CONCEALER SHADE TO COVER DARK CIRCLES
If you don't know where to put the concealer, the best place to start is under the eyes. "The biggest mistake in concealing the under-eye area is to apply a shade that is too light, believing that this will correct the darkness – your skin will then appear really ashy," says Mackie. Instead, Mackie recommends trying a warm, deeper shade first to counteract the green darkness below the surface of the under-eye area. "You can then tap a lighter shade [of concealer] that matches and complements your skin tone on top."
STEP 5: HOW TO STOP CONCEALER FROM CREASING WITH POWDER
Yes, you can, but make it the right one. Mackie recommends a very fine, invisible jet-milled powder like Prep + Prime Transparent Finishing Powder: "It sets your foundation and concealer invisibly as it's so sheer, keeps the concealer in place and prevents it from creasing."