M∙A∙C Viva Glam Fund (previously known as the M∙A∙C AIDS Fund) is an international philanthropic initiative launched by the original founders of M∙A∙C Frank Angelo and Frank Toscan in 1994. At the height of the HIV/AIDS epidemic, they were concerned about the devastating impact the disease was having on friends and colleagues within the fashion industry, so they set to raise much-needed funds and support those affected. Over the past 25 years, M∙A∙C Viva Glam Fund has raised USD$500 million globally that goes directly to a number of charities both internationally and locally to help those living with and affected by HIV/AIDS.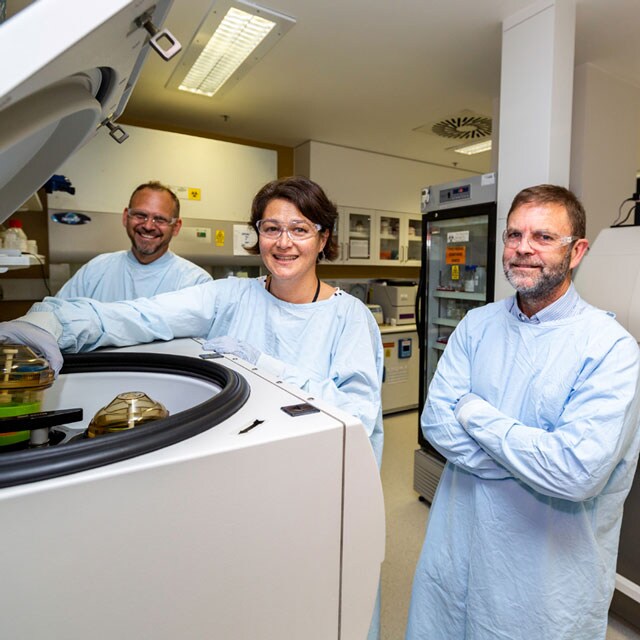 One of M∙A∙C Australia's newest local charity partners as part of M∙A∙C Viva Glam Fund is leading HIV-research organisation The Kirby Institute. First established in 1986 in response to the HIV epidemic and the limited knowledge and stigma associated with the disease, the director at the time Professor David Cooper, who was also a physician at St. Vincent's Hospital in Sydney's Darlinghurst, spent time observing the patterns of HIV in the local gay community, explains Lucienne Bamford, Media and Communications Manager at the Kirby Institute. "In partnership with these communities, he initiated several research studies that uncovered critical information to inform the global fight against HIV."

In the over 30 years since the Kirby Institute was founded, it is now internationally renowned and continues to be dedicated to the prevention, treatment and cure of HIV in Australia. "We conduct national HIV surveillance studies so that we can understand, prevent and monitor the spread of the disease, in addition to behavioural research with communities at risk of HIV so that we can design better services and prevention responses," explains Bamford. "We also lead large scale international clinical trials in order to find the most effective and efficient drugs to treat HIV, and in the laboratory, we find ways to control HIV, develop new therapies and ultimately aim to develop a cure."

After seeing success in both the treatment and prevention of HIV in Australia, the Kirby Institute has since extended its reach to regional countries and developed collaborative programs throughout the Asia Pacific region where HIV/AIDS remains a major public health threat, explains Bamford. "We work with local researchers and communities to help build their research capacity and design culturally appropriate interventions to combat HIV." Research and innovation continue to be at the forefront of the Kirby Institute's work and to that end, the team have been at the forefront of a number successful clinical trials, one of which includes the importance of receiving immediate treatment once a person is diagnosed with HIV. "Our researchers discovered that people who began HIV treatment very soon after their diagnosis became less sick, and were less likely to die, compared to people who delayed treatment until they began to show symptoms," says Bamford. "This signified a landmark change in the international response to HIV treatment and provided essential evidence to improve the health of millions of people living with HIV." In addition, the Kirby Institute also led a trial called EPIC-NSW. "The trial provided a HIV-prevention medication called pre-exposure prophylaxis, or PrEP, to more than 9,000 gay and bisexual men in New South Wales," explains Bamford. "When taken daily, PrEP prevents HIV negative people from acquiring HIV." With some amazing statistics, Bamford shares that recent HIV infections in gay and bisexual men in New South Wales declined by one-third following the trial, a reduction that was considered completely unprecedented in Australia.

A M∙A∙C Viva Glam charity partner for over six months, the Kirby Institute is extremely proud of its partnership with M∙A∙C, says Bamford. "M∙A∙C are supporting a project in our labs led by our director Professor Anthony Kelleher that will focus on genetic approaches to a cure, in addition to a project on HIV prevention led by Professor Andrew Grulich that will that will take the findings from the major trial of an HIV prevention medication and translate them into policy, so that more Australians can benefit from this prevention innovation. Together, these projects will build on existing research being conducted at the Kirby Institute which aims to develop an HIV cure and eliminate HIV transmission in Australia."
For more information on the Kirby Institute, head to kirby.nsw.edu.au or to donate, click here.Images, courtesy of the Kirby Institute.