What will you dress up as?
Whether you're celebrating with an intimate gathering or catching up with your friends virtually over Zoom, Halloween may look a little different this year but we're still looking forward to getting into the spirit of the holiday.
Whilst you're busy scouring Pinterest and Instagram for Halloween costume and makeup inspiration, we've also rounded up some of our favourite looks to get you in the (spooky) mood…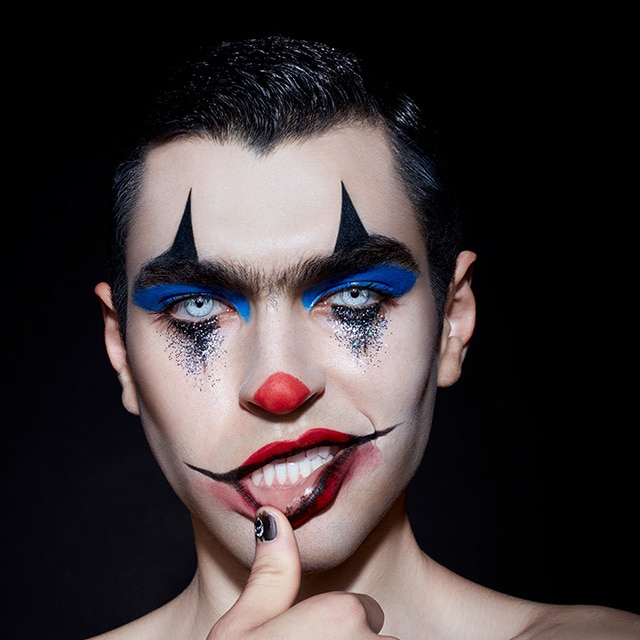 GO FOR PENNYWISE THE CLOWN
The clown has always been a go-to for Halloween, but with the recent release of films like the remake of Stephen King's cult film IT, Pennywise the Clown makeup is seen as a popular choice. With the overdrawn lip shape, vibrant colours and glitter tears the finishing touch, this terrifying twist on the classic clown is sure to be a popular choice.
TRY A MODERN SKELETON
Give the monochromatic skeleton an update with this free-hand design in bold shades of glittery red. Makeup artist Rochelle completed the look with a wash of purple eyeshadow and sleek winged eyeliner. This modern skeleton is a sure-fire way to create a buzz!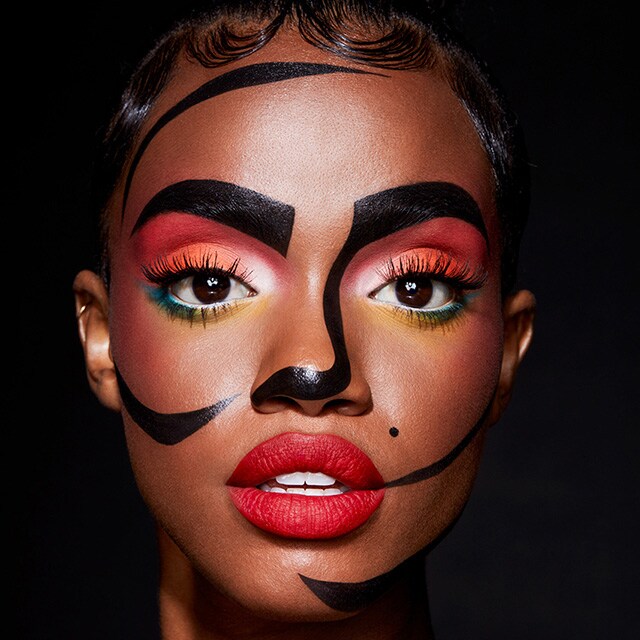 PLAY WITH POP ART!
Taking its cue from popular and commercial culture and trends from the 1950s, the pop art trend is known for its bold use of colour and graphic shapes. Experiment with the trend on your skin, eyes and lips!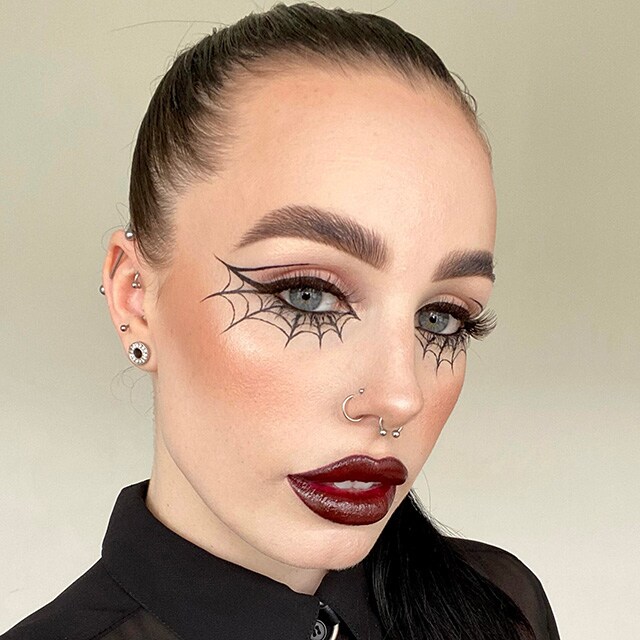 DRAW ON A SPIDERWEB
Not wanting to wear a full face of makeup, and prefer a more subtle nod to Halloween instead? You'll love this simple way to update your regular beauty look. Makeup artist Lily used a black liquid liner to embellish her classic winged liner, creating a spiderweb eye-shape for Halloween. Pro Tip: It looks equally as effective on one eye as it does two!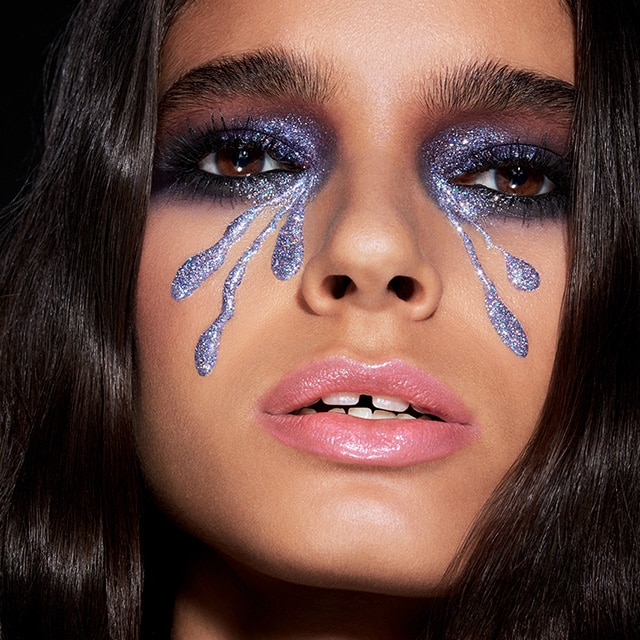 ADD SOME SPARKLE
If you're looking for a more festive-inspired makeup look for Halloween, it's time to bring out the glitter! These extended glitter tears are both beautiful and effective, and wear equally as well if you're planning to dress up as an ethereal character (think fairy, princess et al) or if you're keeping the rest of your look minimal.