Fresh talent, on the rise…
Culture of M·A·C breaks down just why we love
the latest scene stealers and style leaders
Kim & The Created is the brainchild of the statuesque Kim House, a woman keeping alive the long-known Los Angeles tradition of strong women in punk. Having originated as a bedroom project, Kim & The Created have developed into a dynamic live act, encompassing not only a wild aesthetic, but also a powerful sound. Even as a favourite of big brand fashionistas like Hedi Slimane, Kim House will not conform and adamantly maintains a vision that will always be her own.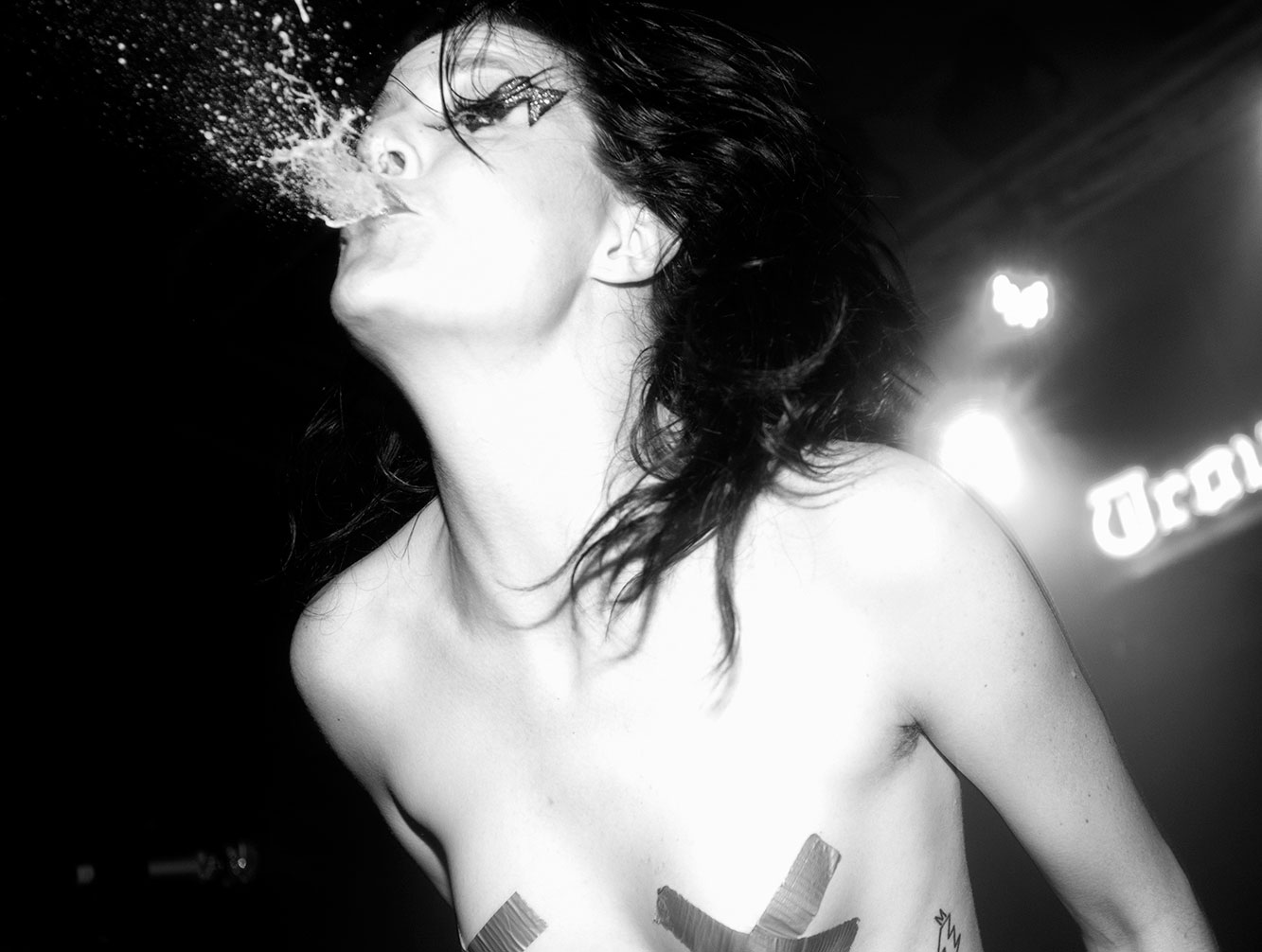 1. The Created is not a band
"Everyone assumes it refers to my band members, as I've played with so many people, but it actually refers to the fact that I write all the songs and created this band. "The Created" belongs to the idea that everything in life is created: your thoughts, your morals, your ideals…that everything is created and not as 'real' as we think it is. The idea is that you have created your own life."
2. Kim's original inspirations might be a little unexpected
"Classic rock icons like Jim Morrison and Jimi Hendrix inspire me because of their energy, confidence, style and rock 'n' roll sound. Cher inspires because of her daring style during her time when she pushed the limits, especially when she worked with Bob Mackie. Nancy Sinatra and Janis Joplin because of their strengths as women to know their voices and have unique musical style. I like a lot of 90s grunge. Beatles and Bowie, of course, and 50s doo-wop. I think people are most surprised that I never listened to punk. I do now."
3. Writing music is not the simplest of processes
"I'm usually thinking ideas out loud as they come throughout the day, humming or joking around. If I really like it, I'll find it by ear on the top string of the guitar or bass. Then I develop the song there, start singing whatever melody and words first come to me – that's what I stick to – it's all very organic. I sometimes write drums first then play bass or guitar over it. If I have some idea about a subject I want to write a song to, I try to have the song fit the feeling of the emotion I'm trying to express. I never write words first. I sort of write backwards."
4. Dance is her biggest fashion influence
"From spending the majority of my life in dance clothes, be it leotard or costume, I feel the most free in the catsuits that I'm most known for wearing. It feels like a character, but one that is part of me, a deep part of me that wants to be out. My style brings that side out of me. I feel like I'm given extra power on stage. I feel electric in many ways. Visuals, such as lights, my costumes or makeup is a large part of my project because I believe in creating an entire world for myself and others to be in, to feel what it is I am trying to express."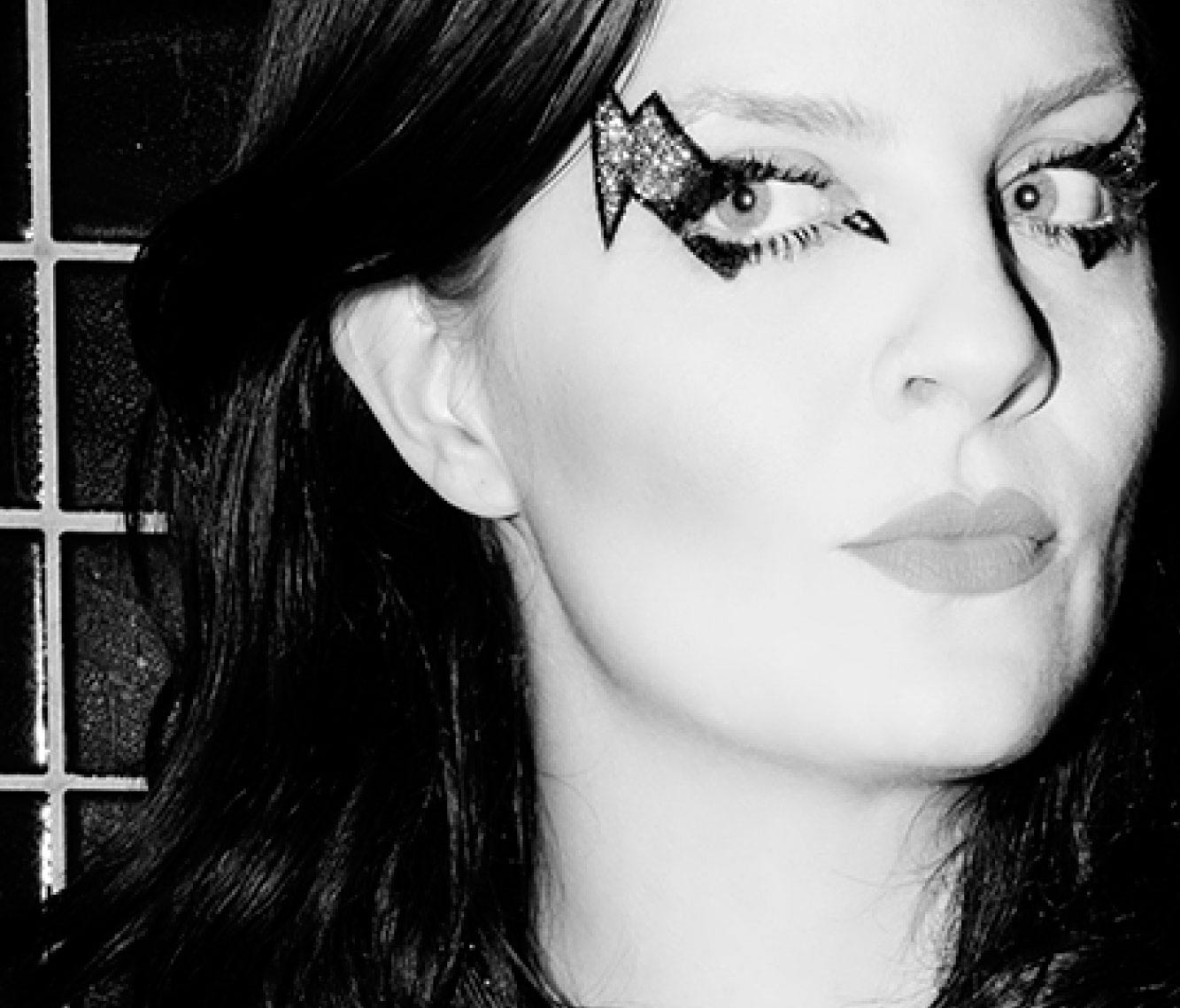 "You never know what is going to make you feel your best if you don't take a risk and have a little fun with makeup!" – Kim House
5. And makeup is the best type of drama
"A trick I have been doing for a long time, and sharing with all my friends, is curling my eyelashes AFTER I put on the mascara and give it time to dry. It really helps the lashes stick to a dramatic curl. I love my makeup to be dramatic. Another piece of advice would be experiment! I have had literally every hair colour, and when changing my hair colour I always change the colours of the makeup I wear, especially my eyebrow and lip colour. You never know what is going to make you feel your best if you don't take a risk and have a little fun with makeup! In my opinion, gold eye shadow looks good on everyone. My favourite M·A·C Cosmetics are Goldmine Eye Shadow, Clear Lipglass, Blacktrack Fluidline Pen, False Lashes Waterproof and Prep + Prime BB Beauty Balm SPF 35! With these you feel done up and fresh at the same time."
6. Touring with Kim & The Created can get a little weird
"I have too many tour stories, all too racy! [Laughs.] In all seriousness though, when we were in Europe we had a pretty strict tour manager. While he was asleep, we went out with locals in Spain, they all put on women's clothing, and we all danced till 11am. In Germany, we stayed overnight, just my band and me in a venue all to ourselves. We loved that."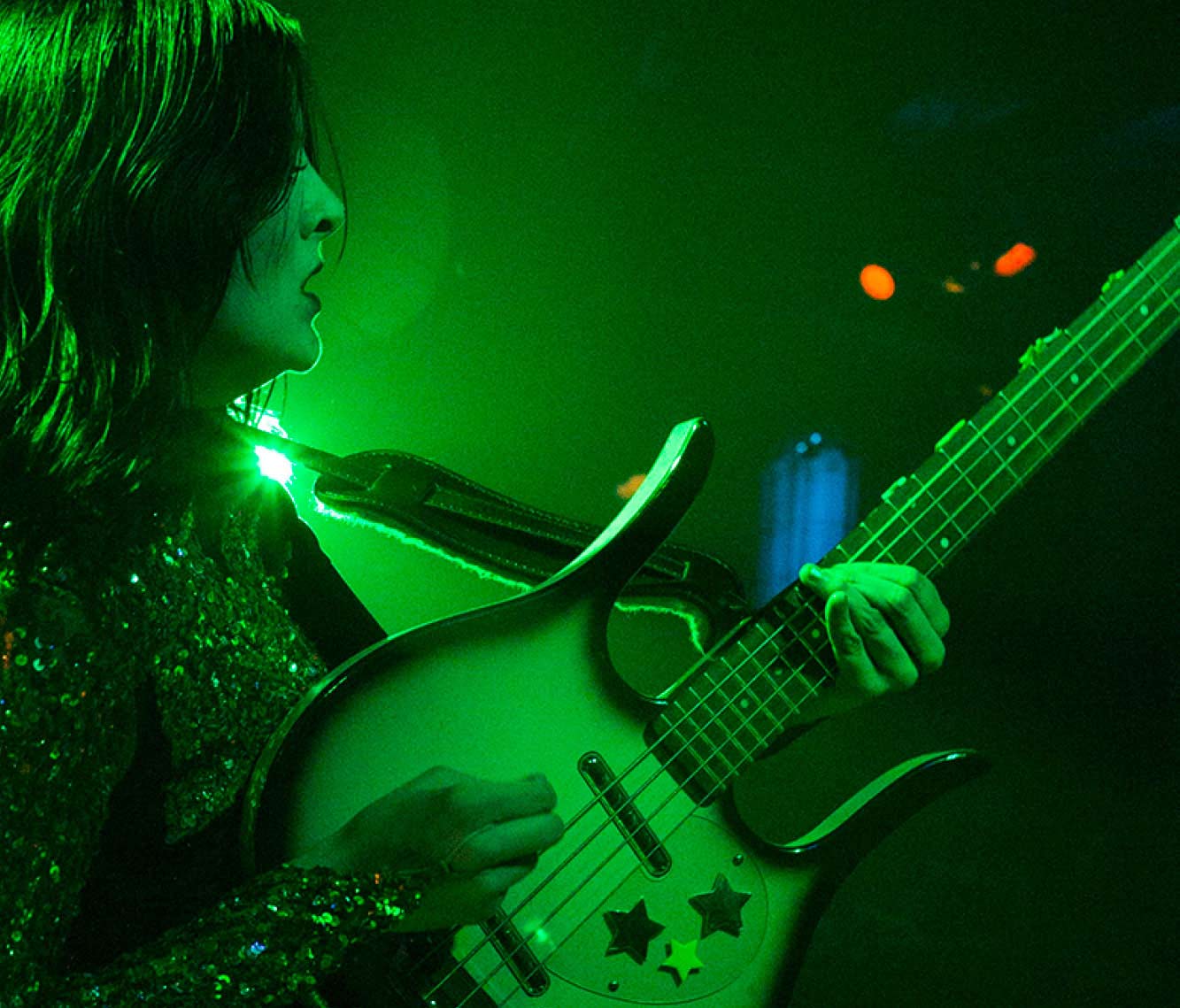 7. Her dream rider definitely would not include twelve flies in a martini
"In a dream world, my homemade margaritas recipe! Gold Tequila, (real) lemonade, (real) lime, Tajin, sriracha, salt on lots and lots of ice! In my worst reality, the complimentary drink I ordered at the bar at an event we played, which was a dirty vodka martini, included twelve flies swimming with my olives…it was, in fact, a VERY dirty martini. [Laughs.]"
8. Interests include magic and interior design
"I love experimenting in interior design and seeing magic at The Magic Castle. Both teach me a lot about presentation and how it can be changed to make someone feel a certain way. I do the same in my performance on stage. I'm obsessed with lights, costumes, sound; creating a vibe in every sensory way."
9. A life philosophy for the ages… (ok, that's nine reasons)
"Give no fucks!"