SING, WRITE, DRAW…IN SCENE STEALERS, CREATIVE INDIVIDUALS SETTING THE TRENDS IN MUSIC, ART AND NIGHTLIFE GET TO GRIPS WITH OUR MULTIDIMENSIONAL Q&A
Lyle Reimer is a makeup artist, but his artistry encompasses everything and anything. Calculators, cereal boxes, doll parts, designer bags, Babybel cheese, dental moulds, toy dinosaurs, pregnancy tests, ping pong paddles, lobsters…if it can be elegantly arranged on his head and coordinated with a full face of colour, it's probably featured on his hit Instagram, where he reigns as "Lyle XOX." Here, Reimer lets us get to know the man behind the makeup…and the wigs…and the plastic sea creatures…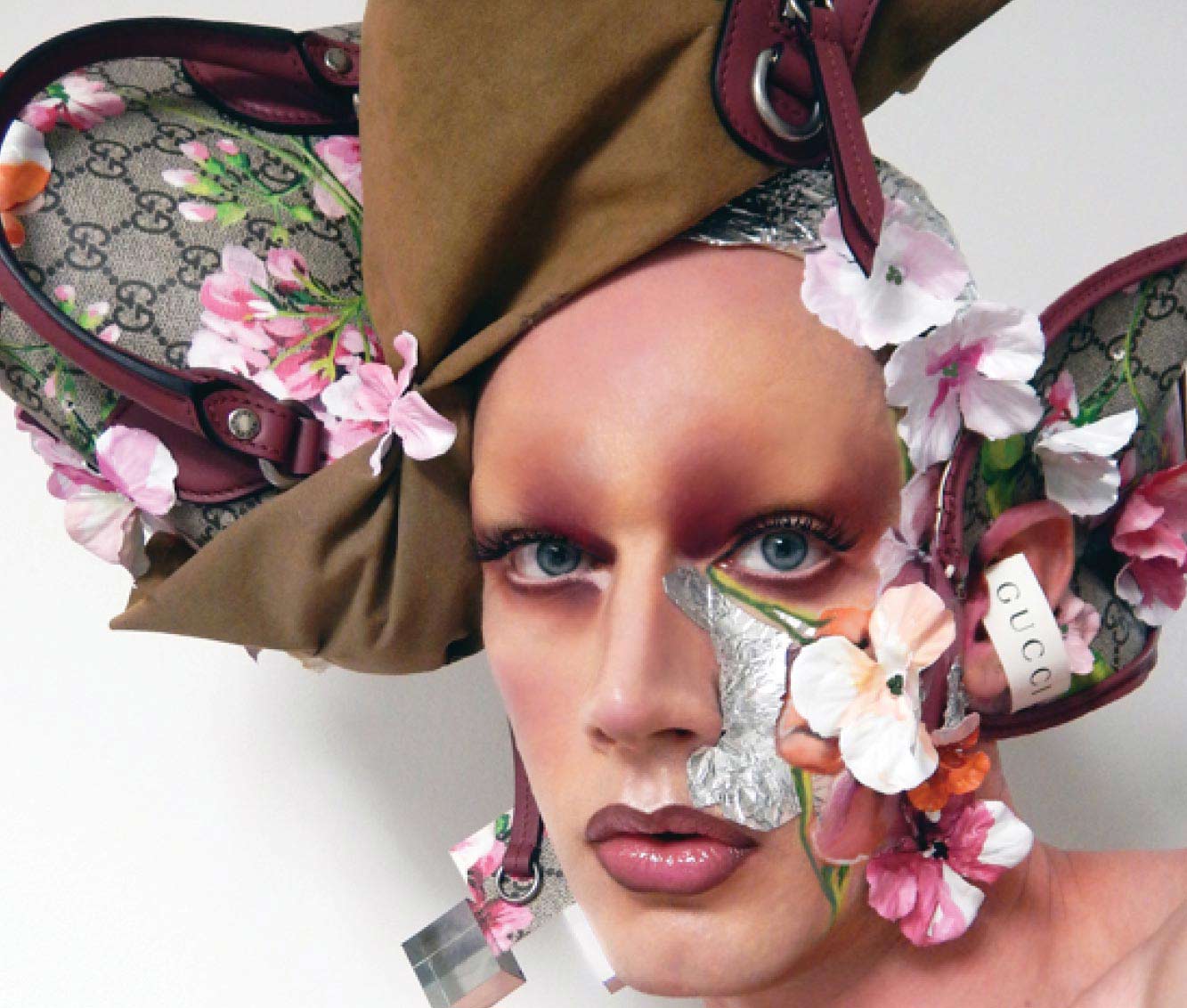 Describe your favourite song as a character…
A song that instantly conjures up a mental picture is "Please Mr. Postman" by the Carpenters. Imagine a 5-year-old boy with a head full of blond curls wearing denim overalls that have an appliqué of Donald Duck on the front pocket. Putting his mom's Carpenters record on to the only song that mattered to him, and dancing so intensely the record soon developed large scratches…all while oblivious to the fact the lyrics were proclaiming a deep desire to get word from a long-distance boyfriend. Clearly, no one was shocked when I came out.
Draw your childhood home or your first memory.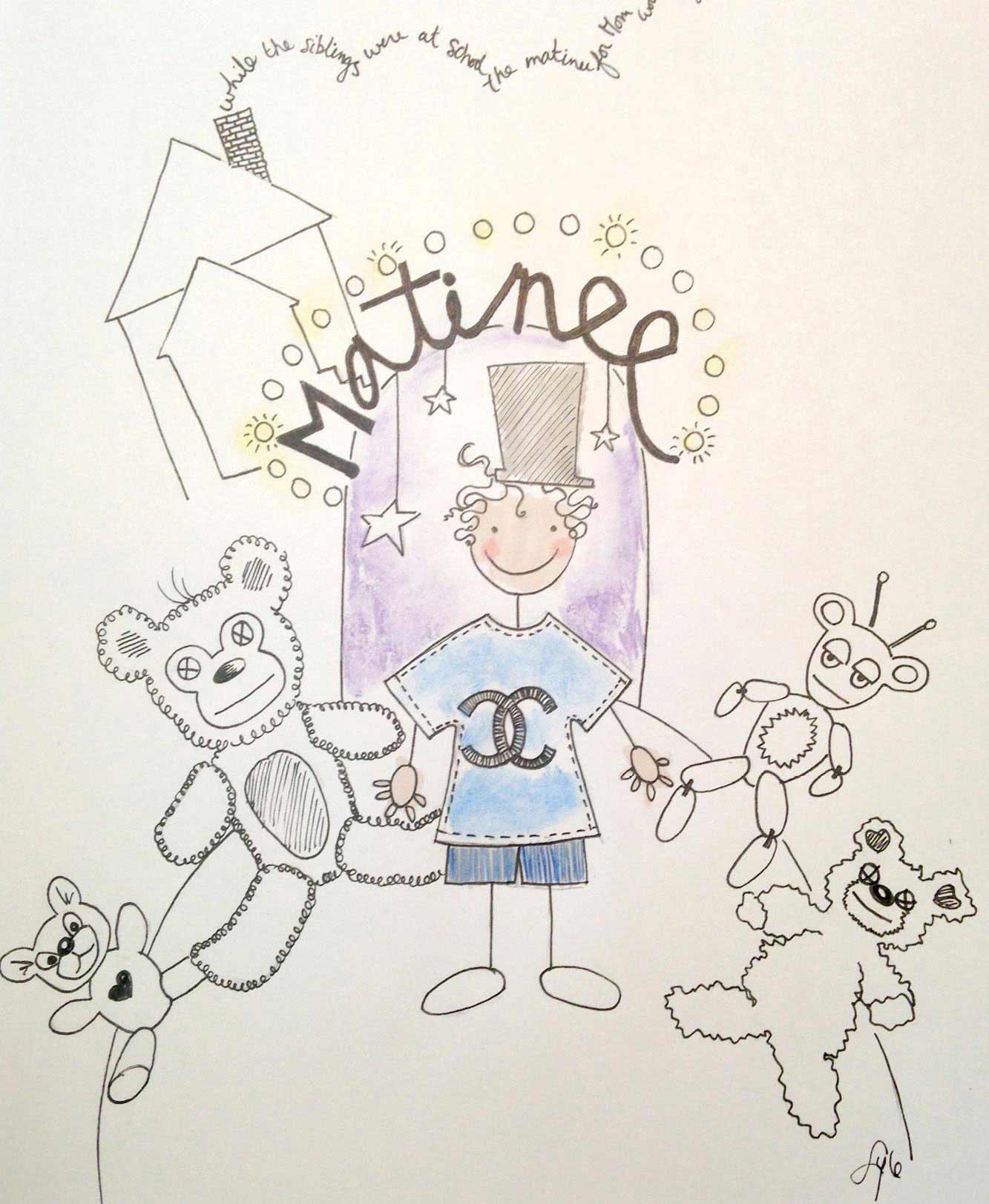 My happy colour is…
Chartreuse. And any colour that may fall under the category of "ugly hot."
 
Aside from what I already do, I wish I could learn to…
Find out more about prosthetic moulds, take trapeze classes and learn sign language.
Sing your favourite line of a song.
Tell us about a time someone helped you with something important.
I have been surrounded by countless people who have supported me, my career choices, questionable teenage haircuts, etc. A prominent moment for me was coming out to my parents. It was a rite of passage and I have my siblings to thank for helping me navigate the unchartered waters and intense fear I had of rejection.
The film title that describes your life story is…
Mannequin
A book that changed your life and why?
Confessions of a Window Dresser by Simon Doonan. I have always had a deep fascination with window dressing and display in general. He is a master of mixing high and low in his work, and its always laced with some sort of comedic nod. I create my mixed media portraits with a similar flair and sometimes will ask myself, "W.W.S.D" (What Would Simon Do?)
Send us a recent favourite candid you don't mind sharing.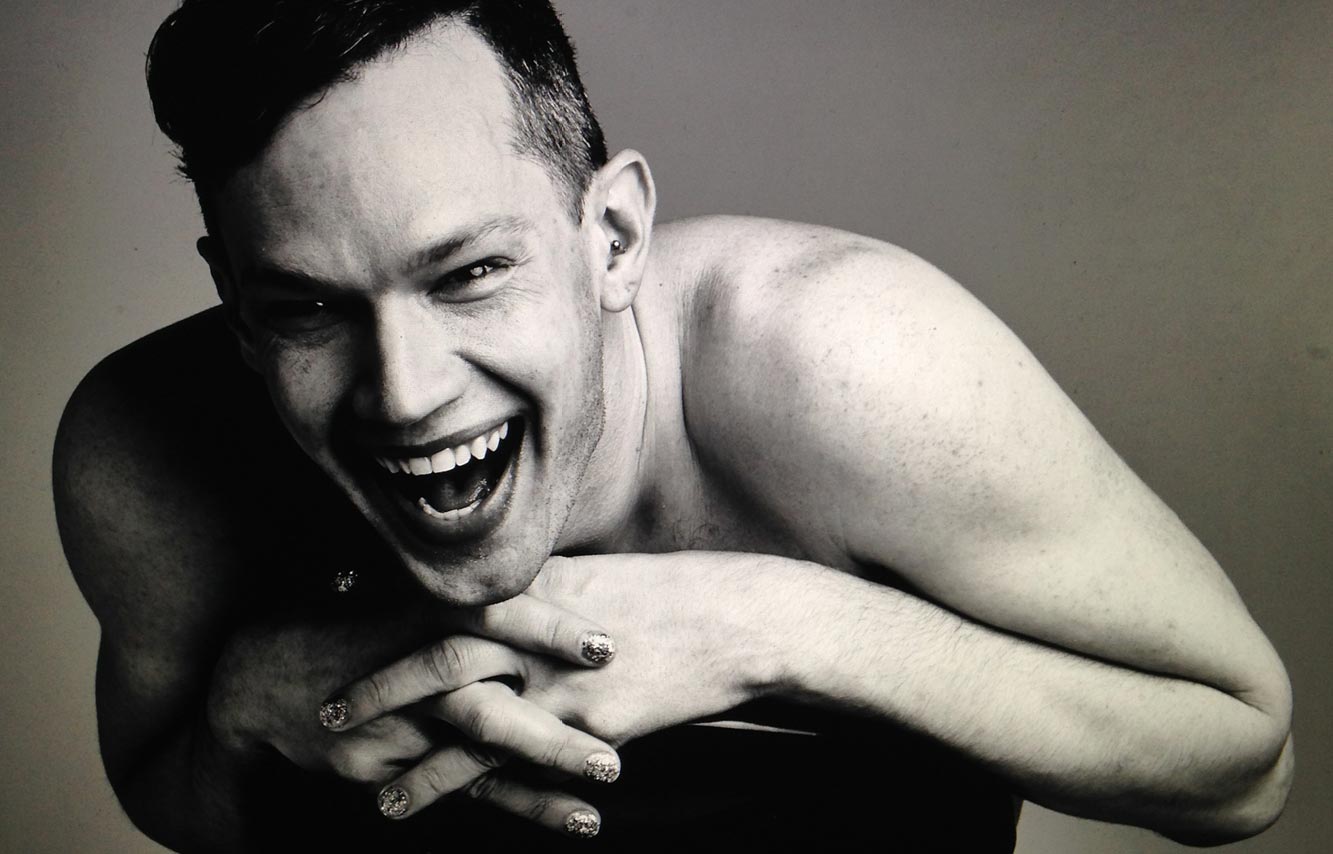 One word that describes your relationship to creativity:
Codependent

Tell us your favourite thing to eat or cook, in a short poem.
The Pre-Show
I realize that you were billed as the opening act
For a much flashier caloric explosion
However, I'd camp out for a week to get tickets to your leafy show
I'm your biggest fan
Salad
What's a line of advice you'd give your younger self?
Stop being so bloody concerned about what others think.

One surefire style secret or tip?
Invest in great shoes. And always buy clothes that make you feel confident and convey your personality.
Your guiltiest pleasure?
I love to crank up cheesy pop music and practice runway walk in my living room in my white terry cloth robe. I wear imaginary heels ('cause its a good calf workout), and will style the robe in various ways. A little off-the-shoulder robe action? Yes, please!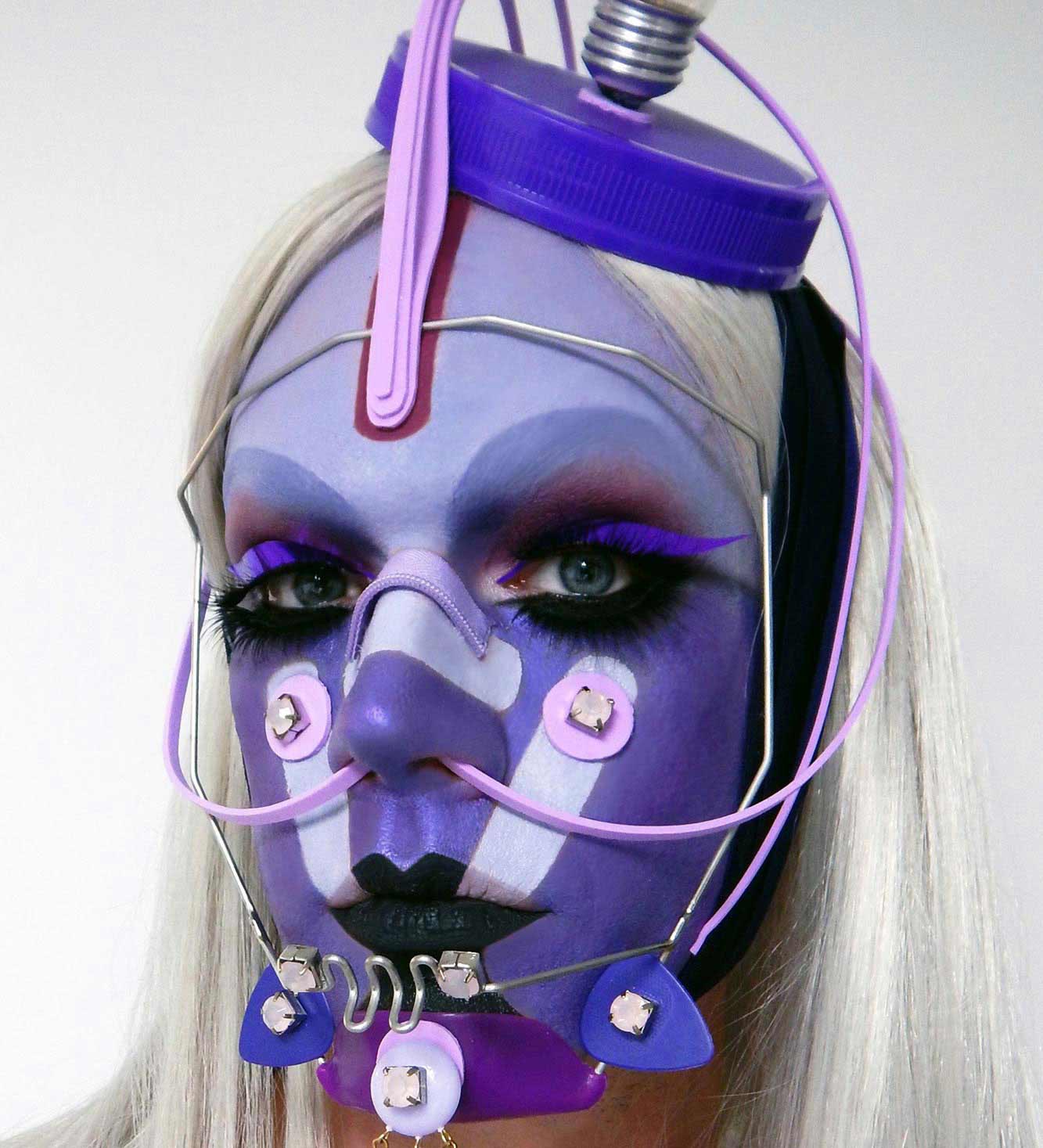 Have you or one of your friends ever had an embarrassing DJ / performer name?
No, but I did occasional freelance work in high school, performing in the local mall for Valentine's Day, dressed as Cupid. I wore a nude bodysuit and diaper, and rollerbladed around the mall handing out balloons and shooting foam arrows at horrified onlookers.

Most embarrassing social situation?
The purchase of ivory-coloured swim trunks in high school. Awkward teen meets indoor pool meets shockingly transparent fabric meets years of aquatic trauma.
Tell us one thing that not many people know about you…
I requested application for the National Circus School. After years of gymnastics, trampoline, unicycle and juggling practice…only to find out I had to be French-speaking!
Your spirit animal:
If Iris Apfel, Diana Vreeland and Grace Coddington had a baby…my spirit animal would be born!