M·A·C LAUNCHES A VIRTUAL TRY-ON TOOL
Try over 200 shades of Lipstick and eyeshadow from the comfort of your couch
Want to see if Matte Lipstick in Velvet Teddy really suits you? If Retro Matte Lipstick in Ruby Woo is the must-have red? Is Eye Shadow in Omega really the ultimate brown Eye Shadow? You can now try on every M·A·C Lipstick colour and Eye Shadow shade with our new Virtual Try-On Tool. It was first tested in 2017, and this clever tool turns to an augmented reality technology to create photo-realistic simulations that can be used on anyone – any age and any skin type.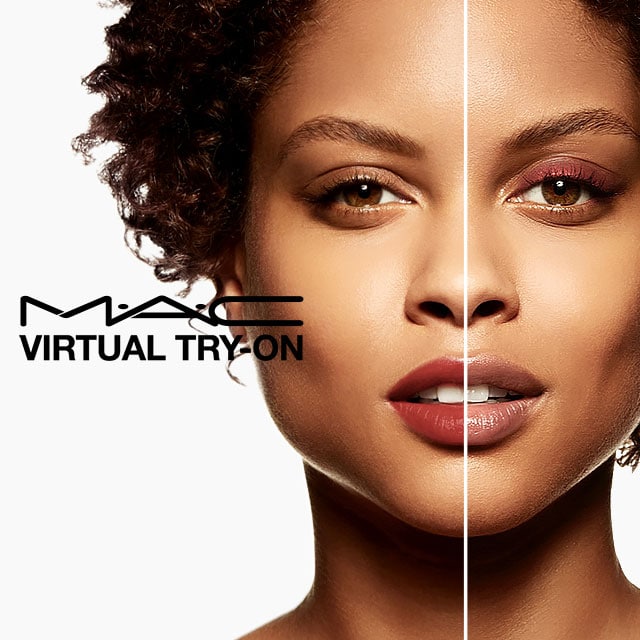 So how does it work? Here's how in three simple steps.
STEP 1: To get started, firstly visit M∙A∙C's Virtual Try-On page or you can just search for a product and click on the 'TRY IT ON' button below each product image.
STEP 2: You'll then be asked to enable your live camera so that you can view the shades in real time, or alternatively you can upload a photo of yourself or even a model.
STEP 3: You can try on every colour imaginable of both Lipstick and Eye Shadow; over 200 shades, and decide on your perfect match before you make your purchase. But if you need a further helping hand, you can also book in for a Virtual Appointment with a M∙A∙C artist, a one-on-one FaceTime call that enables you to focus on the area of makeup that you need help with, whether it be application techniques, finding a foundation match, discovering the perfect red Lipstick, and more.