Regan Rabanal's passion for makeup and beauty started from a young age, when he realised that he enjoyed (and had a talent) for drawing. "I was obsessed with Disney Princesses and how beautiful and courageous they were," explains Rabanal. "It made me want to sketch them myself, to bring them to life on paper." As a teenager Rabanal began to draw portraits, developing skills with shading and contrast that would eventually come in handy during his professional career. It was then that he formed an interest photography and makeup, inspired by the New York fashion scene and iconic makeup artists like Kevyn Aucoin and photographer Steven Meisel.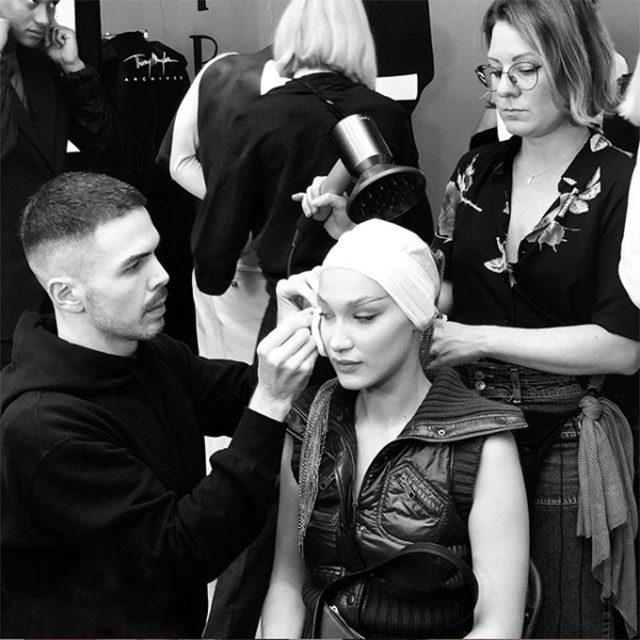 Moving to New York City in 2006, Rabanal started working for M·A·C. "I was a part-time M·A·C artist and a part-time hipster," he laughs. His artistry appeared in magazines including Allure, ELLE and Harper's Bazaar and he worked backstage at fashion week for brands like Oscar De La Renta and Diane Von Furstenberg, all of which he calls his career highlights. "I feel lucky that I have been on some mega fashion shows that have changed the game for designers, and also worked on global campaigns for M·A·C." After 13 years with the brand, Rabanal is still as inspired as ever: "There's a senses of togetherness, teamwork and a family vibe that connects [people] who work for M·A·C – I think I've learned the most about makeup from M·A·C artists, and what it takes to be a true professional in this industry."

Rabanal is now a Global Senior Artist and the Senior Manager of Makeup Artistry for the Asia Pacific (APAC) region, and currently resides in Hong Kong. "I like to think of my role as collaborating with all the M·A·C Teams in the fourteen different countries of APAC on how we can continue to lead makeup and inspire our customers in this ever-changing landscape," he says. "Each market is different but what they all have in common is the same passion and creativity for M·A·C."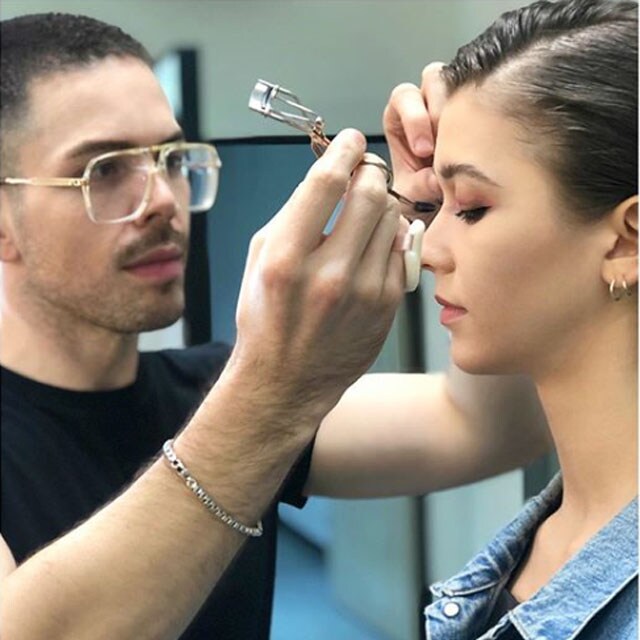 Honing his individual style, Rabanal says he is very specific on how he likes makeup to go on, especially when it comes to foundation, and swears by his HG product, Fix +. "It honestly helps every makeup situation from dry skin, applying glitter, fixing eyeliner mistakes, melting the setting powder on your skin to look fresher and more natural. It's honestly my makeup miracle worker." Ultimately, though, he stresses the importance of the overall experience and needs of his client, whether it's a makeup appointment, a model or a photographer. "From education in the training rooms to being on-set for an editorial shoot, the centre of my focus is to elevate the M·A·C customer experience through makeup artistry," he says. He also encourages artists to do the same, and to believe in themselves and dream up their goal and work towards it every day. "You'll probably get there faster than you think but remember to have patience and to not be too hard on yourself – makeup is a skill that requires a lot of practice and you never stop learning!"

2020 is set to be another big year, with Rabanal travelling to Milan and Paris for the A/W '20 shows in February. You can follow him on his travels on Instagram @reganrabanal.