A quick spritz for instant hydration.
Thanks to the continued K-Beauty craze of a skincare regimen that consists of 10-plus steps, your beauty routine is likely more extensive than ever. But when you're making the decision between slathering on serums, smoothing on lotions or splashing on an essence, one step that shouldn't be overlooked is spritzing a face mist. Our go-to? The iconic Fix +.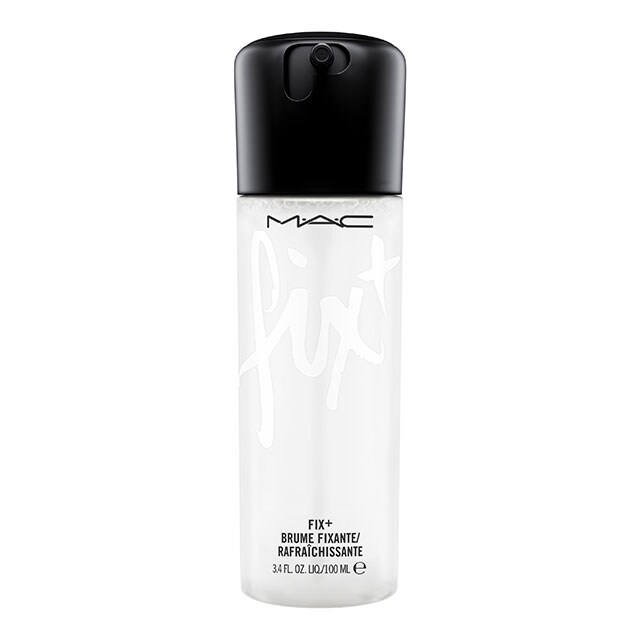 If you haven't heard the benefits of using a facial mist like Fix +, allow us to share the good news. Firstly, they're the ultimate multitaskers, which is officially defined as anything that executes more than one task simultaneously — and who doesn't love a beauty product that does more than one job? Containing a host of skincare benefits, hydration is one of the main highlights; Fix + will give your skin in an instant boost of moisture and is ideal for a quick refresh, a necessity throughout the year but even more so during the summer months when the mercury rises. Enriched with soothing cucumber and also caffeine, it helps to give tired skin an instant pick-me-up. It also works as an excellent prep step for makeup post-skincare, creating a smooth, hydrated surface prior to makeup application.
And while we're on the topic of makeup, it also has a multitude of benefits for that, too. In addition to applying it before makeup, you can also spritz it in between layers, says Global Senior Artist Carol Mackie. "When you spray Fix+ whilst applying your makeup, or in between layers, what it does is actually add more hydration to your skin. If you apply it to a sponge you can change the finish of your foundation. Plus, as the name suggests, you can also use it to fix your makeup if you over-powder or over-conceal you can use it to remove any excess."
And lastly, you can choose a Fix+ based on your scent preference. There's the Original, which has a natural, herbal fragrance, a sweetly smelling Rose, a calming Lavender and also a creamy Coconut, which literally smells like a vacation in a bottle.
Keep one in your makeup bag, one on your desk at work, and even one by your bedside table for when you need a quick refresh. You can thank us later.
SHOP FIX+ NOW