Made for Fashion pairs leading fashion designers and makeup artists for a candid conversation about creativity, collaboration and catwalks
When designer Yaz Bukey burst onto the Paris scene in 2000, she was set on throwing the fashion world off-kilter. Renowned for her pop maximalist aesthetic, her surrealist designs (made from unconventional materials such as Plexiglas) push the art of accessories to new extremes – even seducing fashion's ultimate muse, Björk. Each collection is derived from a fantastical concept (washed-up Hollywood stars for AW15 and murder mystery femme fatales for AW14), while her shows play out like live tableaux, featuring dancers, actors and performance artists in place of models.
For the last three seasons, she has collaborated with M·A·C Director of Makeup Artistry Romero Jennings, who shares her belief that makeup holds the power to create extreme transformations. Whether engineering neon pink brows or turning Anna Cleveland (daughter of cult model Pat Cleveland) into a red-lipped seductive nurse, together they are pushing the possibilities of beauty with pop-art precision. Here, they discuss their love of Boy George, individualism and why their definition of beauty comes from unexpected places.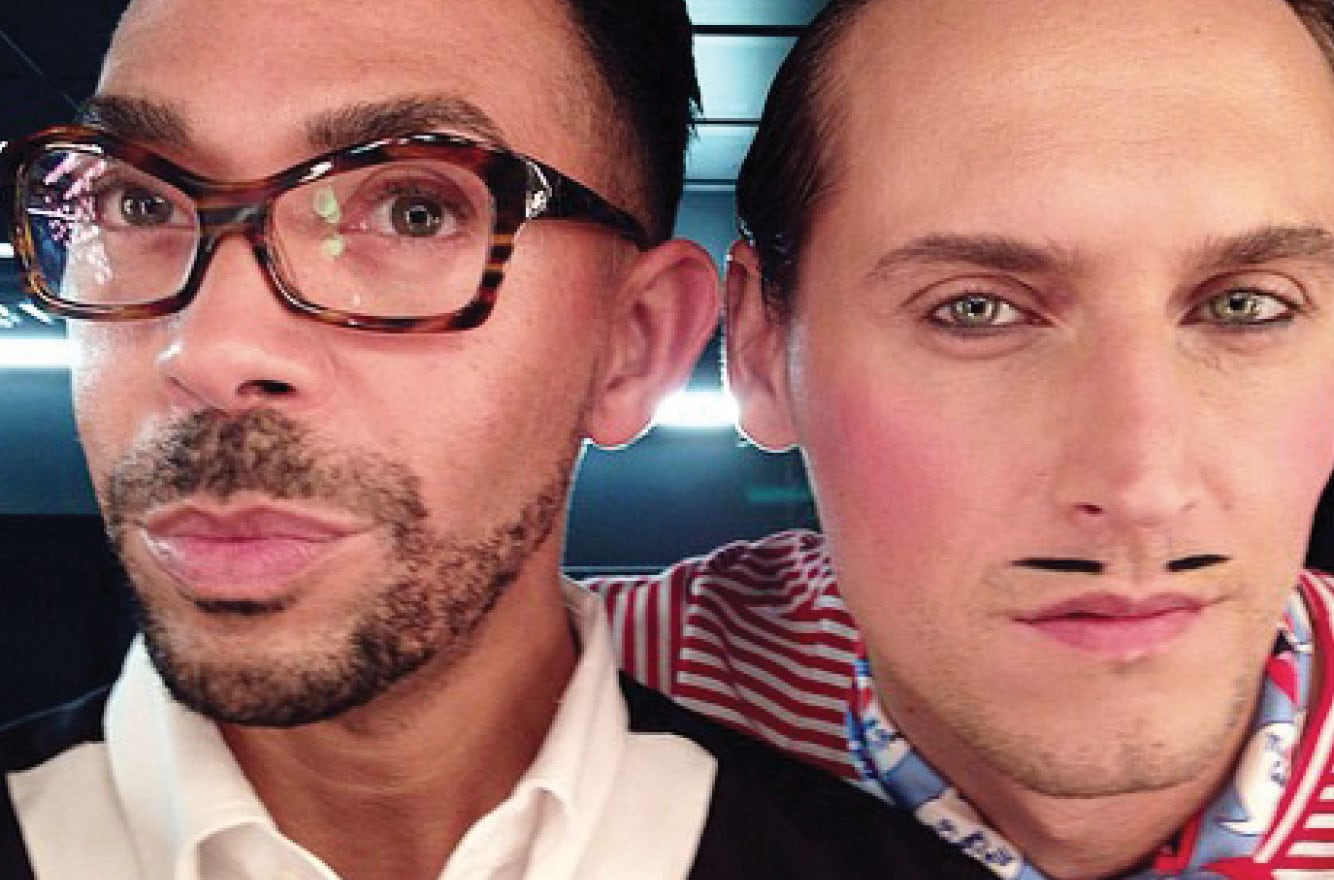 Romero Jennings: What I love about your work is that you create a real cast of characters and they're all so individual. In fashion, you normally put the same look on each girl, so the way you work gives me real inspiration. It gets me really excited. I've always wanted to know how you come up with these ideas each time.
Yaz Bukey: Well, I always come up with the story first. This season I was watching a lot of Judy Garland and Liza Minnelli movies. The collection is all about Hollywood's golden age, so I've called it the "Golden Yaz." It's about the tension between these different characters – the nurse who's handing out "Forever Young" pills and the alcoholic who is mixing up a bottle of champagne with her microphone. Then there is the girl who hasn't been invited but comes anyway. No one takes her picture, so she's just taking selfies on the red carpet. She's more vulgar; we'll need lots of blusher for her!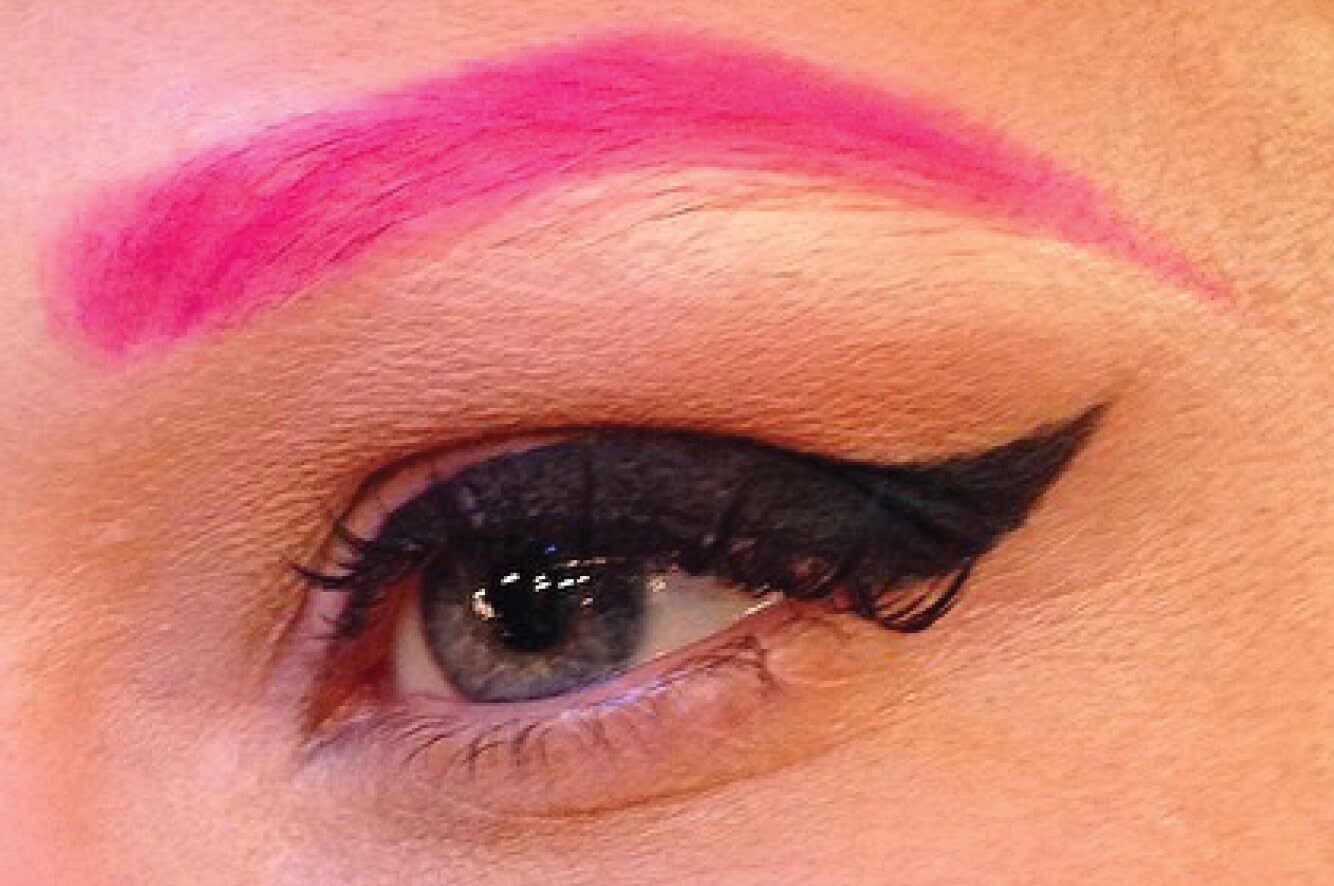 Romero Jennings: Yes! Really overdone, like she's trying too hard. What's been great this time is that I've been able to watch everyone rehearse. I really get to grasp the concept. I understand the characters so much more because I get to see what's happening. This isn't normal makeup. It's character makeup, and that takes time. You need to make sure you get it right. I'm also really thinking about durability because everyone will be dancing around.
Yaz Bukey: I feel like you have a real sense of things, like the first time we worked together I didn't even need to explain anything to you.
Romero Jennings: That's right. I just showed up and you told me what they were wearing, and I was like, "Ok I've got it." I feel like I totally understood your concept, how different it needed to be and that it's not a normal show. I feel like the regular shows are adding more production to things now and you are really spearheading this.
Yaz Bukey: My introduction to fashion was through watching movies and music videos. I was fascinated by the transformational quality of hair, makeup and clothes in the 80s. It was a lot more crazy then, and I started doing makeup myself. Boy George and Culture Club had a big impact on me. Recently, I found this amazing book that featured Boy George's makeup.
Romero Jennings: You have to send it to me! I think it's really interesting to look at the age before the internet because no one remembers it. The people who really stood out to me were Grace Jones and Debbie Harry. They were making a difference and were almost odd. I felt like that was beauty for me. Like you said, it was the art of transformation that really drew me to them. Music was a big thing for me too.
Yaz Bukey: Yes, it's super important.
Romero Jennings: When I hear the music playing I get into some strange mode, almost as if I'm working to the same beat. So music gives me inspiration too.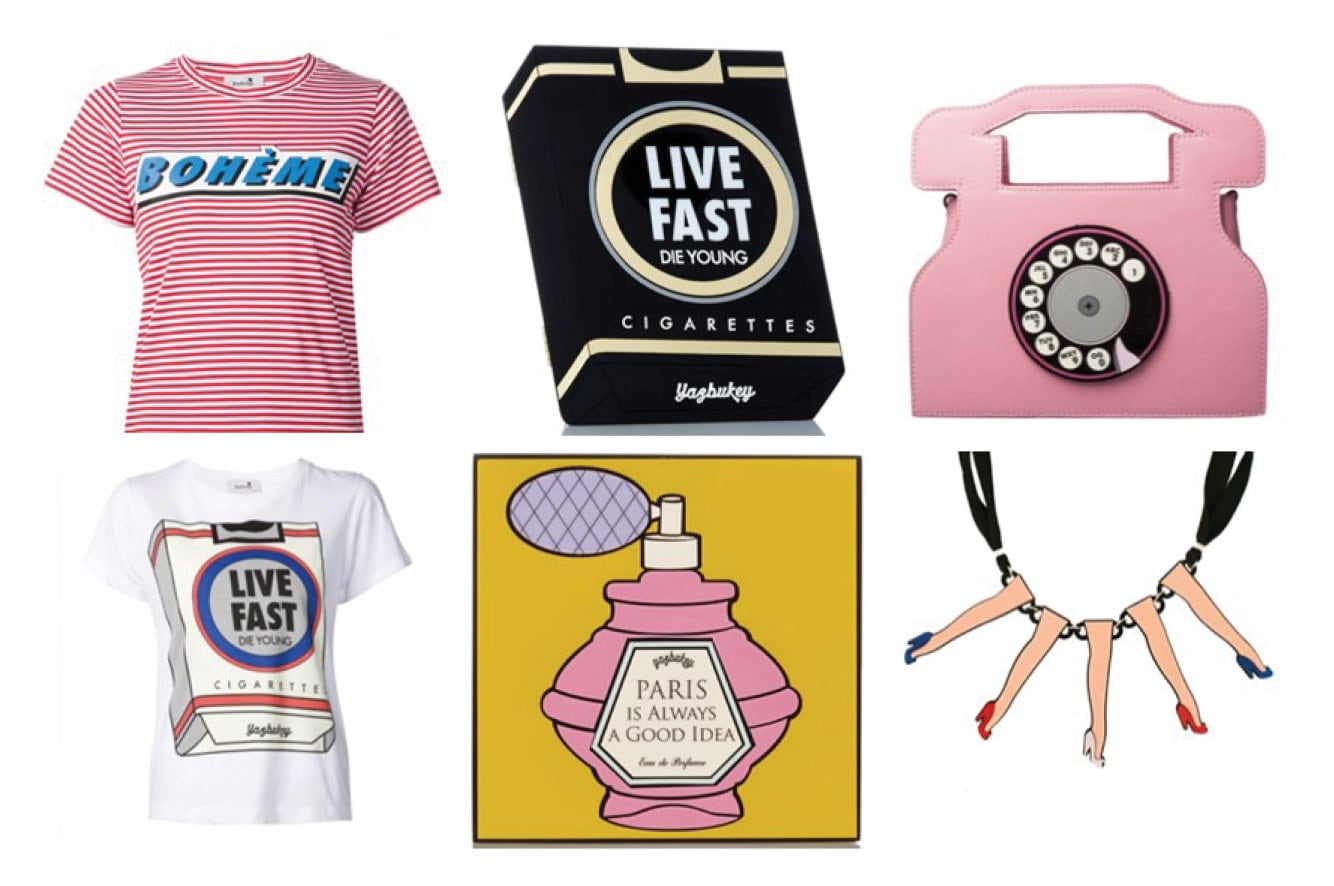 Yaz Bukey: Actually, I get a lot of inspiration from your Instagram.
Romero Jennings: I put up lots of crazy stuff, like eyelashes made out of paper or from glitter. I also shaved my beard in half so I looked just like woman on one side and my mum was like "You went outside like that?" and I was like "It's Halloween!"
Yaz Bukey: These things give me ideas as well.
Romero Jennings: It's true and even from last season, I look at how many people commented on the girl with the pink eyebrows and I want to make sure I have that same impact again. So I look at what was popular and I think okay, "How can I twist that?" It's pressure, but it's really fun and exciting at the same time.
Yaz Bukey: Yeah, it's a weird feeling actually!
Romero Jennings:  We're a family and we're here to support each other. For me, everyone you have involved are all such individual characters, so doing the makeup I still need to make sure it looks like them. I have a responsibility to you and to all of the people performing because I want them to still feel like themselves in your vision.