In My Beauty, fashion and culture's most compelling faces reveal in their own words what beauty means to them
Laura Mvula's ascension into pop stardom didn't happen in the straightest of lines. Born in the suburbs of the once industrial town of Birmingham in the mid 80s, she took inspiration from 90s R&B groups like Eternal and started singing with an a cappella group run by her aunt. By the time she was in her early 20s, she was the director of her local gospel choir, and had started her own band, a jazz/soul group she wrote the songs for. All of this while working as a supply teacher in a local high school.
Watch Laura Mvula's 'Phenomenal Woman' below:
Quickly gaining both a following and critical acclaim, Laura won two British MOBO awards (best female act and best R&B or soul artist), and her first album Sing to the Moon mixed orchestral elements with pop and jazz elements and her strong but delicately soulful voice. Her latest album The Dreaming Room sees her touch on themes that are more powerful and dark – it's strong but joyous, a celebration of Afrocentric culture made from a portfolio of images that create a whole world. Here, she talks about making emotional connections with her fans, and how shaving her head opened up her world.
"I first shaved my head six years ago. My cousin did it first – I was so impressed by the way it made you pay attention to her face. It's the most exposed someone could be. I'm always up for trying new things and I just fell in love with it. I have gone back to afro and weave when I'm bored, and honestly, there's always moments when I miss covering up my head and being warm. But short hair is my vibe now."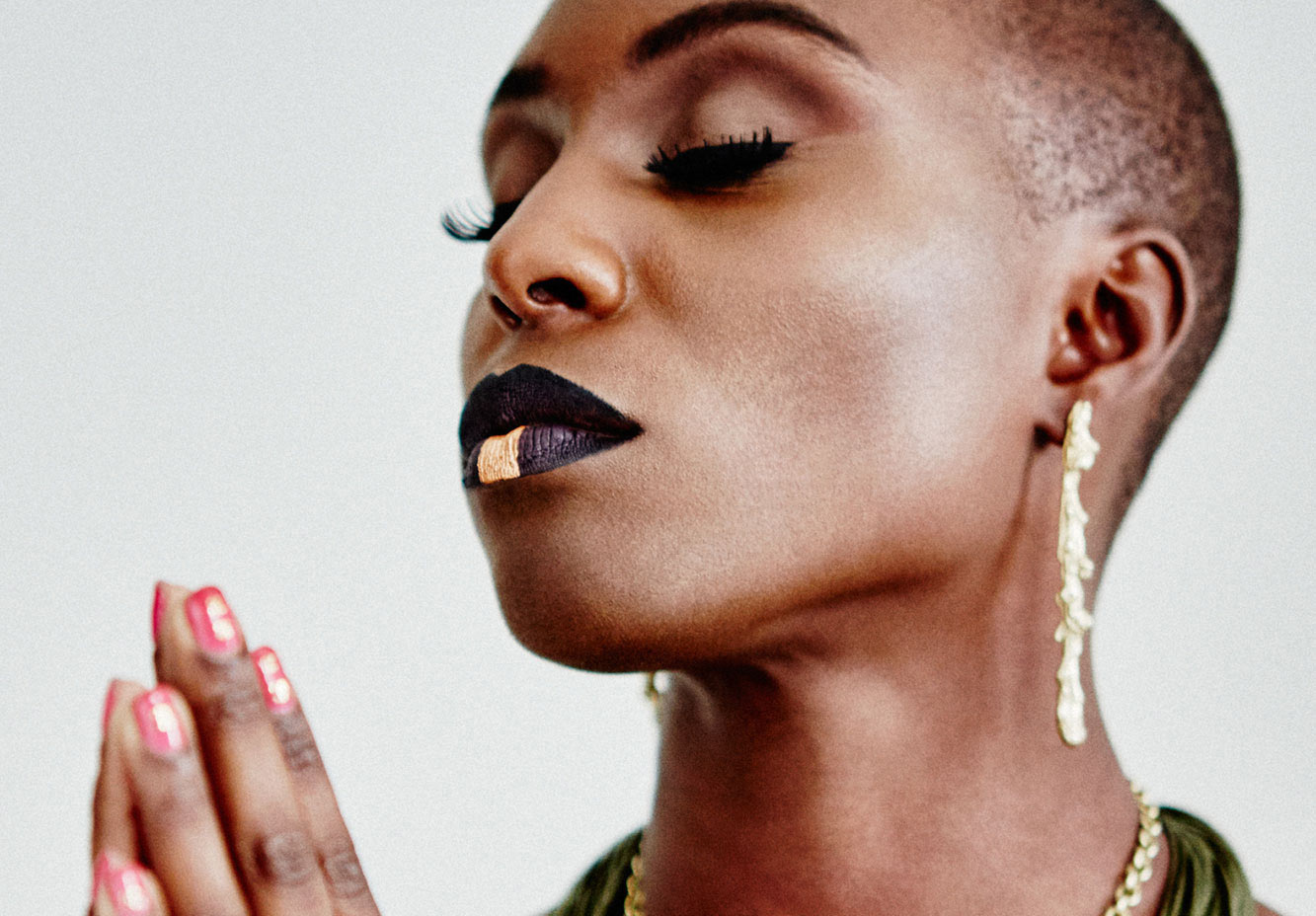 "For young women, they need to be able to see that the world is big and full of variety – there isn't just one ideal of beauty. I feel like I'm taking my role much more seriously…Because now, I think it's needed more than ever." – Laura Mvula
"It's something I feel empowered by – but on a subconscious level. It's fierce. I get taken more seriously. There's nothing in front of my face; you have to pay attention to my facial expressions. It's just my head. There's no hiding! Initially, when I saw pictures of myself performing, I thought I looked like a bald, sweaty woman singing songs. I didn't look pretty or feminine. But when I'm on stage, I do move around. So people see everything and on some level I think it brings you closer to me."
"When I wear a wig, particularly an afro wig, people think I look cool – but it's not the same experience. People comment all the time. They always compare me to Grace Jones and Skin from 90s alt-rockers Skunk Anansie. Sometimes people comment negative things, because they think a woman with a shaved head is too masculine. But people comment every day! All the time."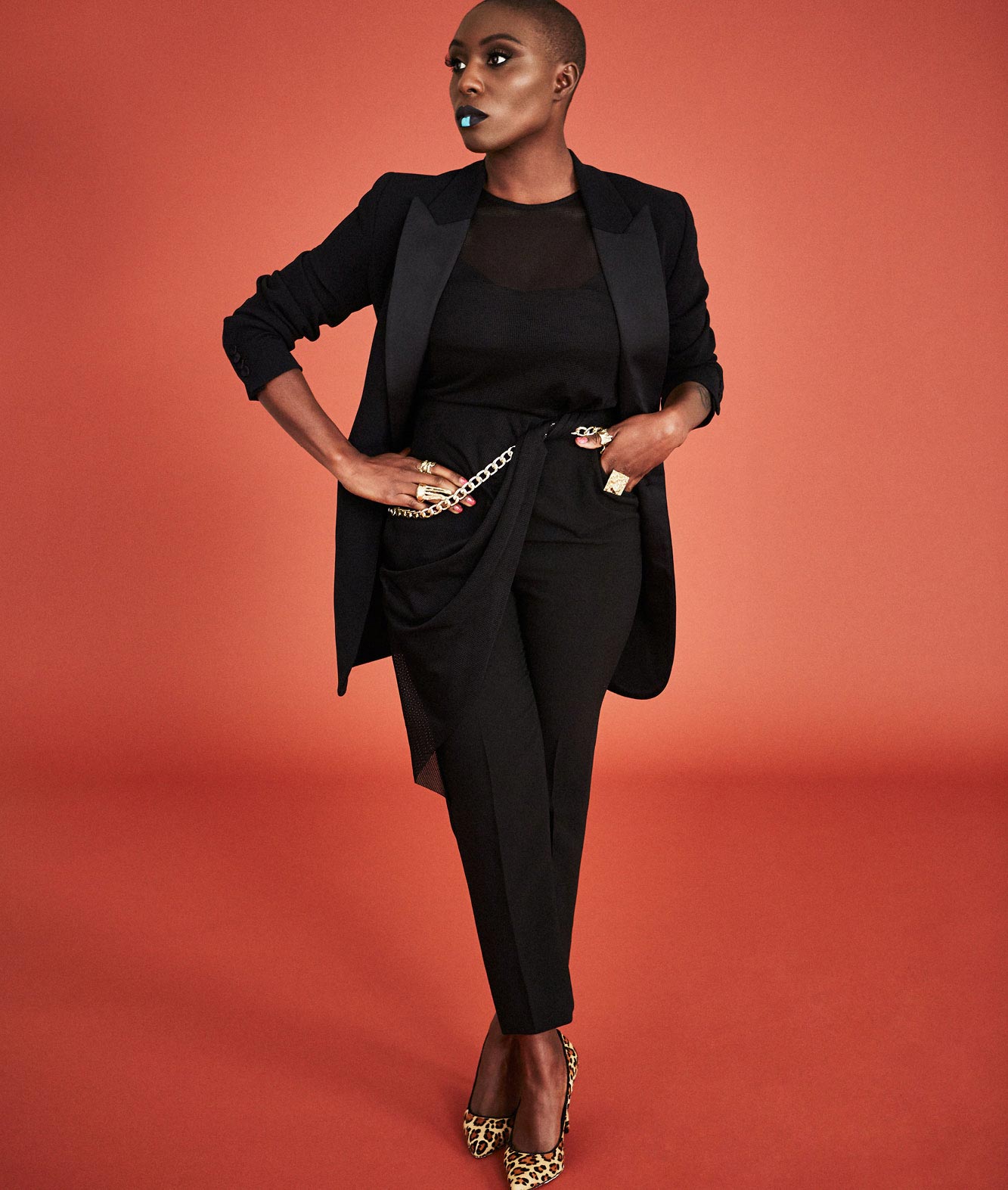 "In mainstream music videos, the way the majority of black young men and women are portrayed is generally quite narrow. I feel like now, however, we have entered a new wave, with artists like Beyoncé and Solange and Janelle Monáe. It is important for me to give a nod to more of the eccentric beauty of both black African and Caribbean cultures, and not just with fashion and image but with facial expression, message and musicality. I just hope it transcends the twerk. Obviously, twerking has become a part of pop culture but there's so much black history and culture that just doesn't get its platform. It's so unashamedly rich and filled with joy – and it's important that that's the context I see myself in."
"Because growing up, I didn't have that – and for young people, especially young women, they need to be able to see that the world is big and full of variety, not just one ideal of beauty. I'm taking my role much more seriously now. I'm doing it in a big, bold, fearless way. Because now, I think it's needed more than ever."