Made for Fashion pairs leading fashion designers and makeup artists for a candid conversation about creativity, collaboration and catwalks
No one has done more to subvert fashion than Vivienne Westwood. A true anarchist, she's been making political statements since the 70s, when she was at the epicentre of London's riotous punk scene and began selling her fetishistic, BDSM-inspired designs at her then-partner (and Sex Pistols manager) Malcolm McLaren's infamous boutique SEX. Her work defined the new wave youth culture of the era, but it was her fearless approach to challenging the system that caught the attention of a generation. Today, in her 70s, she still embraces fashion's power to ignite cultural change.
This season, Westwood explored the underworld of 12th-century Venice where, on one night of the year, people would wear disguises in the narrow streets and indulge in excess so that their sins might be forgiven. By focusing on this historical city and the dangers it faces from rising seas, Westwood hopes to raise awareness of the effects of climate change.
For the last decade, Westwood and her husband and design partner, Andreas Kronthaler, have worked with makeup artist extraordinaire Val Garland – who shares the brand's subversive sensibilities. Approaching the face as a canvas, SS16 was about extreme transformations: neon-coloured eyebrows and blood-red covered faces. Here, the trio discuss punk ideals, spraying models faces with dirt and why they will always root for individualism…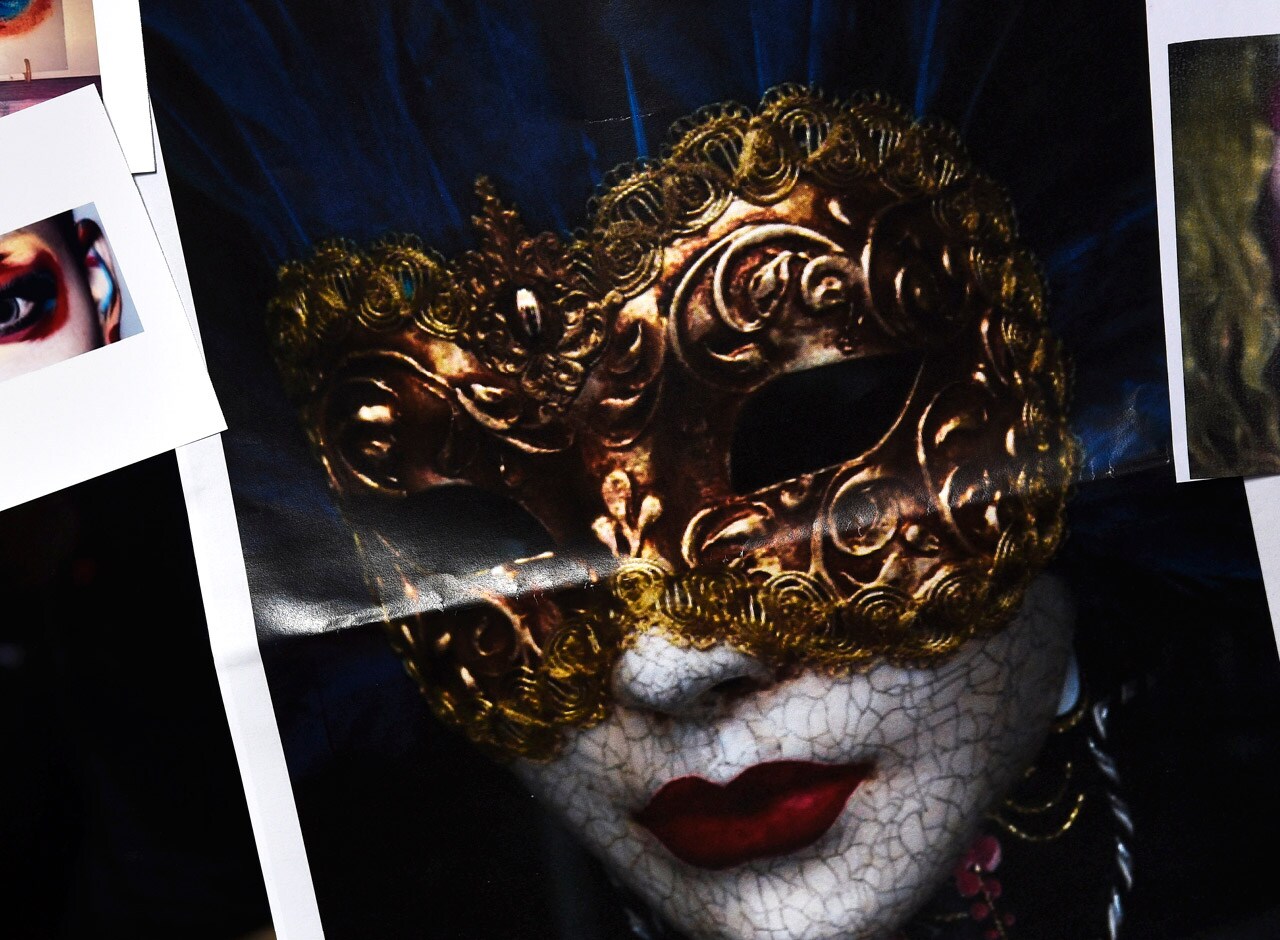 Val: I've always liked breaking rules. I guess it's because back in the day when I was a punk, or a skinhead or a new romantic, I used to wear different makeup all the time. I mean, I used to be a different person every day and I had a lot of fun with it! The late Alexander McQueen always said, "There is beauty everywhere. Even in the macabre." What I'm not that interested in, is today's sort of selfie face. I mean it's very well-done, but everyone's got cock-sucking lips – they've all got porn star faces! (Laughs)
Andreas: All the young girls now. Really young. I don't get that.
Val: I mean I've always liked the sort of idea of being an individual and celebrating that. At Westwood, we get to play!
Andreas: It's always very strong, very extreme makeup. We have fun!
Val: I think you've got to do something like that with Westwood. A nice red lip just doesn't work here. We've had some great moments. For one show, we did beautiful makeup on all the girls and then threw dirt on them. I wanted it to look like they were standing by the bus stop, and as the bus drove past they got sprayed by a massive puddle. Somehow or another, it still looked really beautiful.
Andreas: I know there are people who are extremely organized and do everything in a very clinical way. But with that you lose a certain sense of freedom, of spontaneity. If you're too planned, or too sorted out in life, in general, there might be things around you that you don't discover. Anyway, this season we were thinking about Venice, but Vivienne can tell you more about the references.
"I always impose politics on the collection so the ideas come from that…Climate change will swamp [Venice] before anybody manages to repair it at the rate they're going." – Vivienne Westwood
Vivienne: Well, I always impose politics on the collection so the ideas come from that. As a matter of fact, Andreas did all of this collection, he doesn't like it yet very much, but I think it's really great.
Andreas: That's easy for you to say!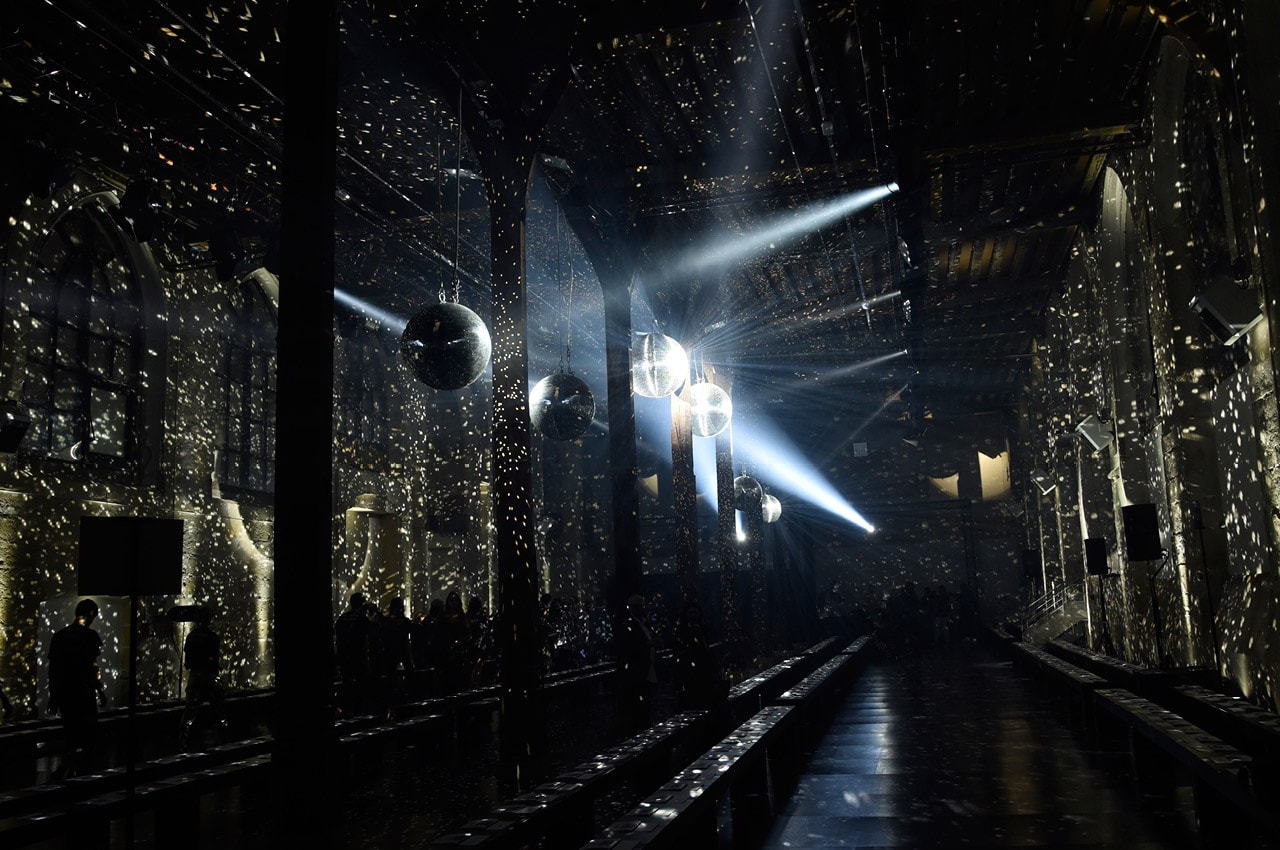 Vivienne: It's really, really great but he thinks it's pathetic if I tell everybody he's a genius! Anyway, the references started out with trying to save Venice. I think we've got to try and save the world and with Venice, one of the problems is climate change. Climate change will swamp it before anybody manages to repair it at the rate they're going. I was also writing a lot about what Venice was like in the 12th century. Every year, they would have this carnival in St. Mark's Square. Everyone was in disguise, so people had the opportunity to swap their roles. The rich could be poor and have sex with a poor person, and ugly people could become attractive or vice versa. It dates back to very primitive times when you really go into excess and commit lots of sinful things. I also thought about the idea of "altered states" when I said people swap over, because that's the Greek idea. Like Dionysus getting drunk – he was bisexual anyway and very beautiful with long, curly hair, so it all comes through Greek and earlier on, this idea of this carnal underworld. The show's going to be a bit surreal. It's going to be very weird.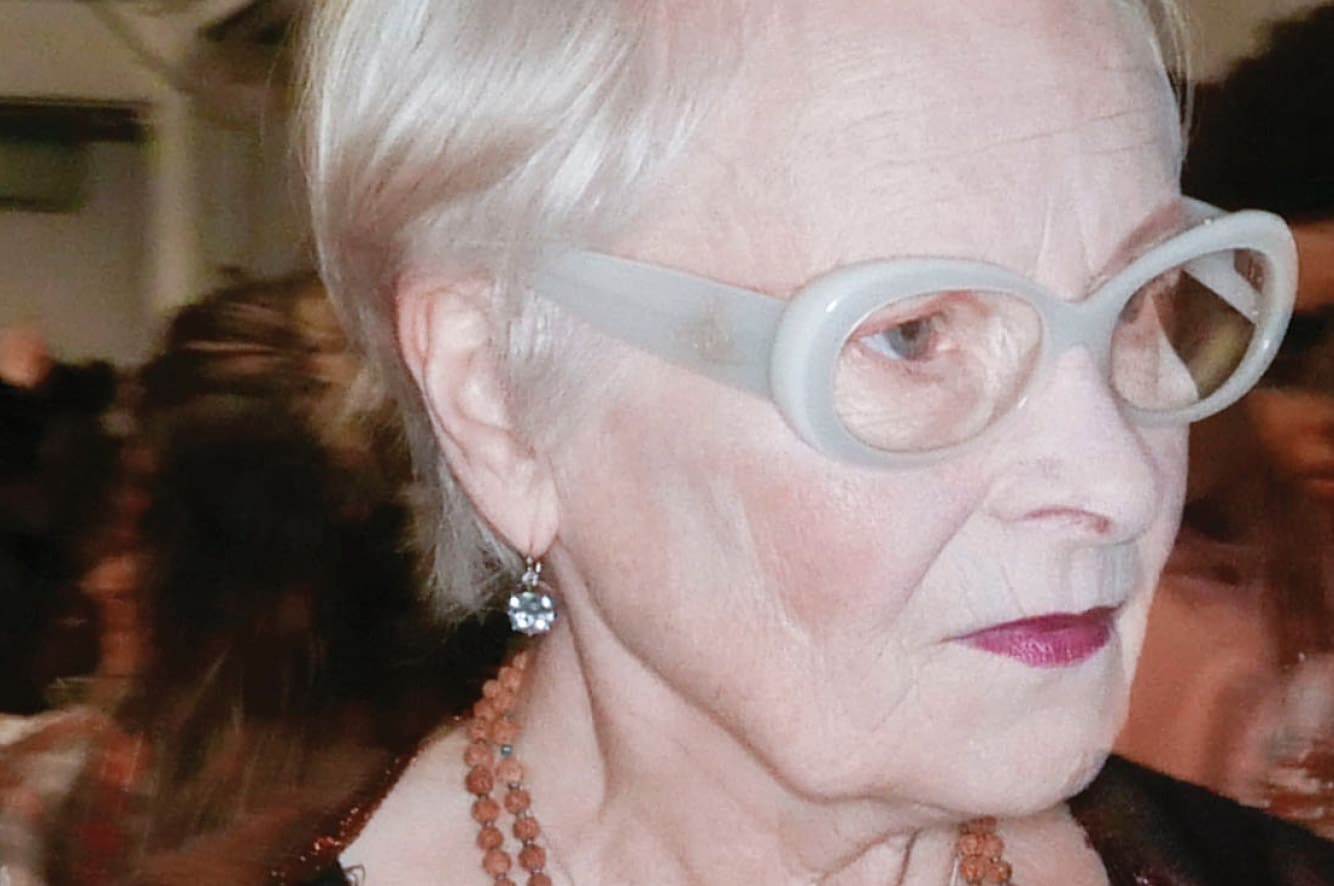 "It all goes back to punk. Vivienne was the only woman at the time doing anything interesting." – Val Garland
Andreas: When did we all start working together? It must've been like 605 years ago!
Val: I've got a feeling it was 2006, so not that long. About a decade.
Andreas: Which is a century in fashion! (laughs)
Val: Sam [McKnight] has been here right from the beginning. The funny thing about Westwood – and I always tell this story – is that when I lived in Perth, Australia I was obsessed with it. There was this one shop called Elle, and the woman Wendy who owned it would call up World's End and would say, "How much do you want to spend, Val?" I was bonkers in those years, I was like "$4000!" and she'd send a big box of clothes to that value and I'd send a check in the post. Then, this box of clothes would arrive and I would choose what I wanted and flog the rest to my friends, because you just couldn't find it anywhere! I loved the tit T-shirt and the Witches collection with all the little penis buttons on it! It all goes back to punk. Vivienne was the only woman at the time doing anything interesting. If it weren't for Westwood, we would just make stuff ourselves.
Andreas: Amazing.